Janet Rowe, Chair of the Hot Springs Village POA Architectural Control Committee (ACC), presented the committee's quarterly report to the Board on May 18. Ms. Rowe stated that the committee and staff will be reviewing rules and regulations. She also discussed ways of communicating with Property Owners and work being done before the permit is approved.
Rowe explained that ACC does not work for compliance. "We work with compliance on some things because they [Compliance] will get complaints and then the people are trying to correct whatever it is that they were written up for and they have to get a permit application. Then it comes through our committee . We do a lot of follow-up on compliance-type complaints."
Compliance/ACC Stats
Compliance cases opened YTD as of 05-12-2022 – 466
The most common violations are:
Exterior Property Premises -106,
Storage of Vehicles – 48, and
Landscape Maintenance – 42.
All of the violations listed above could generate a permit application that could come through the committee.
YTD (as of 05-11-2022) P&I:
Inspections- 1,171
Other than new home permits- 670
New Homes Permits- 48 YTD as of May 11.
Homes Under Construction – 108 total
ACC and Staff to Review Rules and Regulations
The Committee will be reviewing the current rules and regulations and will be removing items that do not pertain to the Village and will be adding items that will protect property values. The main goal of this endeavor is to make the rules fair to the majority of Property Owners, but we do realize that we will not do things that are agreeable to everyone.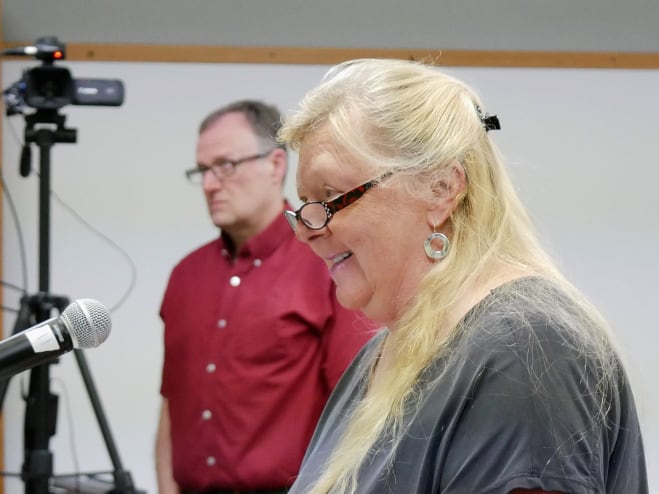 We have checked with Rose Law Firm, who advised us that we are able to do this without a Member vote, as these are rules and not Covenants.
We also want to make the rules and regulations more understandable, remove some of the ambiguous language, and base rules on commonsense.
Quite a few of the issues that we are looking at are based on the concerns raised on social media outlets. Some of those concerns range from landscaping issues to "What can I do on my adjoining owned lot?"
The Village is so very different in its construct from other gated communities and we just need to have rules that protect Property Owners' property values but don't have to be super stringent like many other communities where the homes are very cookie-cutter like. We are the largest gated community.
We are also working on plans as to how to disseminate this information to members. We will be using the Village Digest to inform; as well as the Village Voice and social media outlets. There has been discussion that along with the online information, there will also be copies at the POA Administration Building. New members when registering to get their Property Owner cards will be given the rule packet.
Some Property Owners Doing Work Before Permit is Approved
One concern that we are struggling with is the fact that we are reviewing more and more permit applications where the work on the project has already started or is completed when a Committee Member goes to the site to review the application prior to the ACC meeting.
The Property Owner by doing this faces a fine of $150.00. It is printed on the application that it is NOT A PERMIT and the Property Owner signs the application, which is their acknowledgment that they have read the application and are aware of what is required. They are also told verbally by the staff in the Permitting Office that the application is not the permit.
Sometimes the Contractor comes in for the permit application and if the work is started prior to review and approval then the Property Owner receives the fine, which leads to a civil matter between the Property Owner and the Contractor.
We are trying to figure out, where the disconnect on this is and how to better relay this information to Property Owners and Contractors.
No Openings on ACC
The Committee is currently at full staffing and just conducted its election for leadership positions. Janet Rowe will be Chairperson and Larry Brokaw will be Vice-Chair with the Board of Directors' approval.
Board Member Questions
Board Director, Jama Lopez, asked if Rowe thought it was intentional that Property Owners are going forward with unpermitted work.
Rowe answered, "One thing we've thought about is that contractors are on a tight schedule and if they call the Property Owner, saying, 'I can be there next week,' and it has not come before the committee, the Property owner MIGHT (and this is just speculation) say, 'yeah, I want the work done so I will pay the extra $150.'"
Director (and ACC Liaison), Tucker Omohundro said, "What makes it difficult is this is all well and good if it is something that we approve. But if we don't approve it, then obviously the ACC gets to be the bad guy. But they [the Property Owners] are the ones that actually started the project without approval."