Reflections From History And Faith
By Jeff Olson
"Judge, then, what must have been our astonishment, as we entered the basin at mid-afternoon of our second day's travel, to see in the clear sunlight, at no great distance, an immense volume of clear, sparkling water projected into the air to the height of one hundred and twenty-five feet. 'Geysers! geysers!' exclaimed one of our company, and, spurring our jaded horses, we soon gathered around this wonderful phenomenon. It was indeed a perfect geyser. The aperture through which the jet was projected was an irregular oval, three feet by seven in diameter. The margin of sinter [hard deposits precipitated from mineral springs] was curiously piled up, and the exterior crust was filled with little hollows full of water, in which were small globules of sediment, some having gathered around bits of wood and other nuclei. This geyser is elevated thirty feet above the level of the surrounding plain, and the crater rises five or six feet above the mound. It spouted at regular intervals nine times during our stay, the columns of boiling water being thrown from ninety to one hundred and twenty-five feet at each discharge, which lasted from fifteen to twenty minutes. We gave it the name of 'Old Faithful."
Such was the description of one of our nation's most well-known natural phenomena in 1870. The human history of the Yellowstone region goes back a long time, with Native Americans having lived in the Yellowstone region for at least 11,000 years. With the exception of activities by mountain men during the early-to-mid-19th century, organized exploration of the area did not begin until the Cook-Folsom-Peterson Expedition of 1869. A party of Montana residents organized the Washburn-Langford-Doane Expedition in 1870. It was headed by the surveyor-general of Montana, Henry Washburn, and included Nathaniel Langford and a U.S. Army detachment commanded by Lt. Gustavus Doane.
The expedition spent about a month exploring the region, collecting specimens and naming sites of interest. A Montana writer and lawyer named Cornelius Hedges, who had been a member of the Washburn expedition, proposed that the region should be set aside and protected as a national park. Within two years, Nathaniel Langford was appointed Yellowstone National Park's first superintendent after it became America's and the world's first national park 151 years ago on March 1, 1872.
One of the most vivid memories I have from my childhood was our visits to some of the national parks in America. My father loved to travel by automobile, so this gave our family plenty of opportunity to see much of the western United States and especially since we would travel from Washington state to Oklahoma at least once a year to visit my mother's family. Occasionally, along the way, we would adjust our route in order to do some sightseeing at one of our national parks, which made some of our trips vacations as well. This gave me some great memories, which to this day, I still hold dear.
Unquestionably, the national park which I remember most is Yellowstone. For those of you who have visited this treasure, then I'm sure you can understand. I was very fortunate in that I had the opportunity to see Yellowstone National Park several times and got to witness some of its special quality that is in some ways no longer what it once was.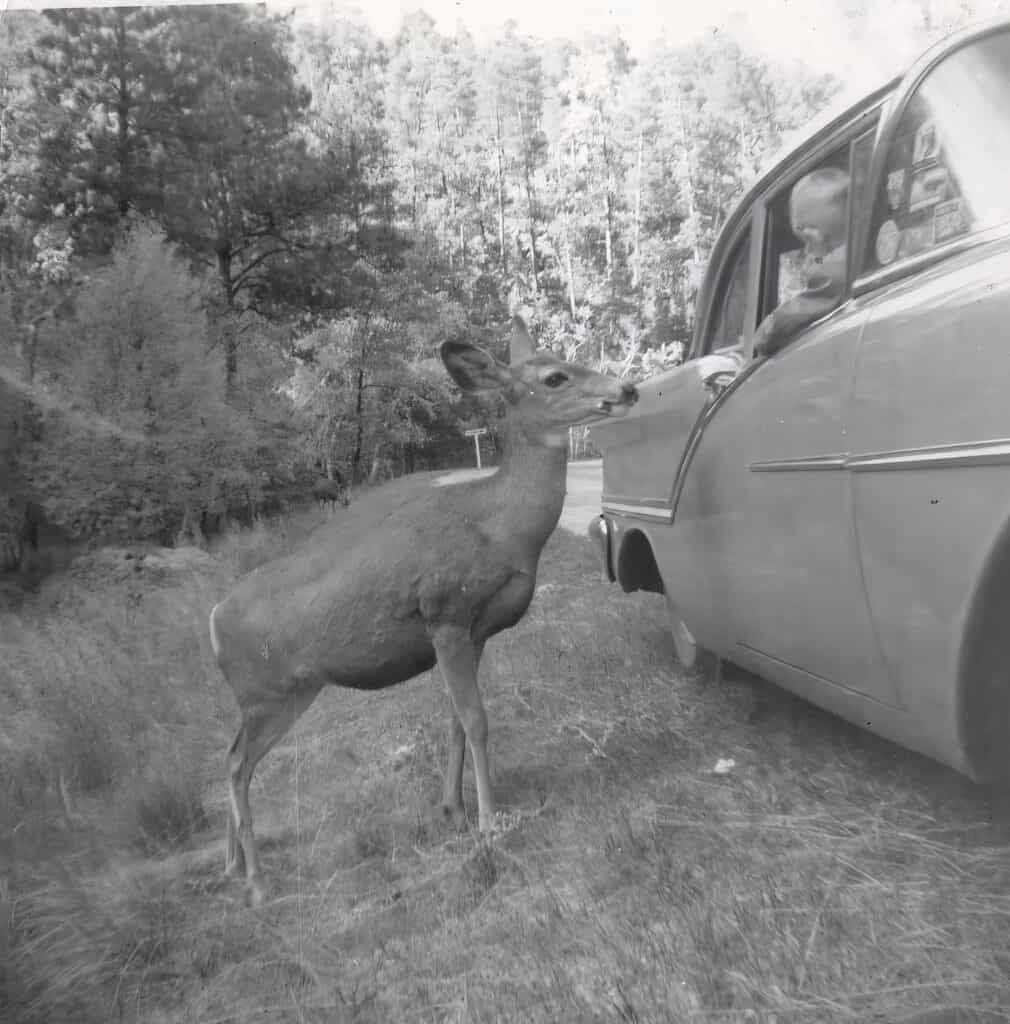 Prior to the 1970s, bear roamed the park rather freely and it was not unusual to see them along the main roadways and some approaching vehicles and even looking through the car windows. Of course, you had to be sure to keep your windows rolled up and not feed them, which, unfortunately, some tourists did. And naturally, they loved to scavenge the garbage barrels at the campsites. As long as you kept food out of reach and stayed in your vehicle or trailer, all would be okay – unlike my father, who tried to get a close-up photo of a bear checking out our garbage barrel while we were there in 1963. Once the bear's head popped up, and he or she drew a bead on him, Dad made tracks for the trailer. I don't think he ever got the photo he was hoping for, but I think he was satisfied enough that he got away safely. I had no idea my dad could move that fast… and with one bad leg!
Some years later in 1977, I visited the park during a time when I was working nearby for the U.S. Forest Service. However, this time I noticed something different about the park. No bears in site. After inquiring I learned that the park had implemented several bear management programs which reduced the opportunities for bear-human contact. These resulted in more public safety, less property damage, and provisions for re-establishing bears in a more natural state. These measures, while necessary, essentially put an end to what was once a central part of the Yellowstone experience. Another change since my early visits as a child was the result of the 1988 wildfire which devastated much of the park. I've not returned to Yellowstone since, so I know I will be somewhat disappointed upon my next visit. However, I have heard and seen enough to know that some of the natural beauty remains and the past 30 plus years of natural and managed restoration has brought the park a long way since.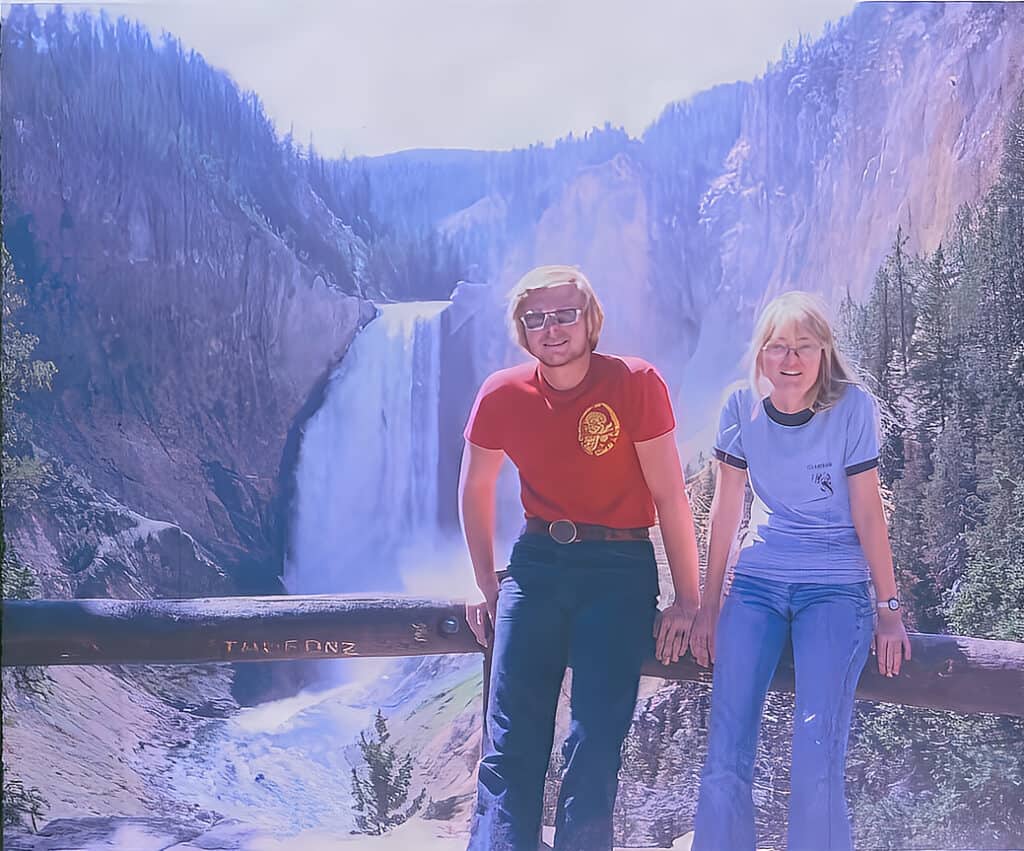 The United States is full of natural wonders, but few rival Yellowstone National Park with its 3,468 square miles (2.2 million acres) of lakes, canyons, rivers, and mountain ranges. Describing it is futile. Words, photographs, videos and paintings do not and cannot do it justice. However, the closest expression I've found outside of a personal visit is in music, "Yellowstone Suite" by Gideon Klein. Being a musician, I have to say that this is one of the most artistic and imaginative musical compositions I've ever heard and played, capturing the essence and spirit of Yellowstone. It comprises three movements that describe each of the three most prominent features of the park. As I've listened to and played these, images of the beauty and majesty of Yellowstone come alive in my mind as I re-lived my visits there in years gone by.
Today, America's national park system consists of a total of 423 national parks, national monuments, national seashores, national lake shores, national memorials, national historic parks, national rivers and beyond. The National Park Service was established in 1916 to administer and manage these sites for the enjoyment of the public and for the preservation of our nation's rich history and natural and human resource heritage.
So much more about Yellowstone National Park could be written here, but it already has been by others. I sincerely hope my words here will help contribute in some way to a deeper inquiry into Yellowstone and perhaps also inspire in you a future journey there – one you will never ever regret or forget.
Cover image: Dietmar Rabich / Wikimedia Commons / "Yellowstone National Park (WY, USA), Old Faithful Geyser — 2022 — 2599CC BY-SA 4.0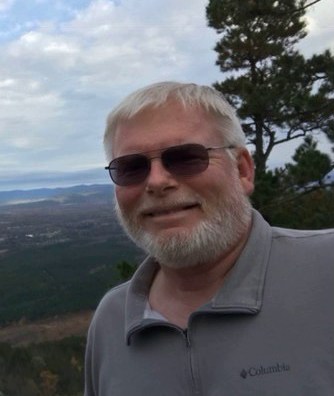 Jeff Olson, Author