Evening Lions Club and HSVPOA Parks and Recreation Department Hold Successful Baggo Tournament (photo by Joe Dowden)
by Cristina Davis, HSV Evening Lions Club Secretary
For the second consecutive year, HSV Evening Lions Club partnered with the Hot Springs Village Parks and Recreation Department to host a Baggo tournament. The idea of a Baggo tournament originated as part of the HSV Evening Lion's 50th anniversary Balboa Park project. Lion Larry Bauer initiated the park project by suggesting we build some Baggo boards for the park area. After much planning and fundraising, the Evening Lions constructed an entire park area complete with a Baggo board.
A natural extension was to host a Baggo tournament to highlight Lion's fundraising efforts for the park. Lions Lloyd Sherman and Larry Bauer began planning the initial tournament hosted last October. Terry Wiley, POA Parks and Recreation Director suggested we partner a second time, hosting the 2nd Annual Baggo Tournament to be conducted in tandem with the May 6 Balboa Park Dedication. Click here to read "HSV Evening Lions Celebrates 50th Anniversary in grand style."
Baggo tournament competitors registered their teams through the HSV ticket portal at HSVticketsales.com. One could choose whether they would like to purchase a custom Baggo board with a company logo to take home after the tournament or just participate in the tournament. This year, 26 teams registered for play. Baggo Tournament Committee Chairs, Lions Lloyd Sherman and Larry Bauer used a simple bracket format to set team matches.
As with all competition events, with bragging rights on the line, the competition was fierce, and Baggos flew from the first warm-up pitch to the final team match. The event was supported by breakfast offerings from Clampitt's food truck, Kreamy Kream ice cream treats, and complimentary snow cones from ReMax Realty.
In the end, partners Isaiah Missey and Jack Wells of Team Sew Perfect took home the first-place title. Villagers Mike and Barb Johnson bagged the second-place winnings, and our own HSV Police Department team of Mike Kliewer and Tom Maxwell took the third-place winnings.
Lion Larry Bauer commented, "The funds raised from the Baggo tournament go to the POA to assist with Balboa Park maintenance. We are proud to support POA efforts any way we can and have fun while doing it. " The festivities ended with a musical performance by Livin' the Dream band.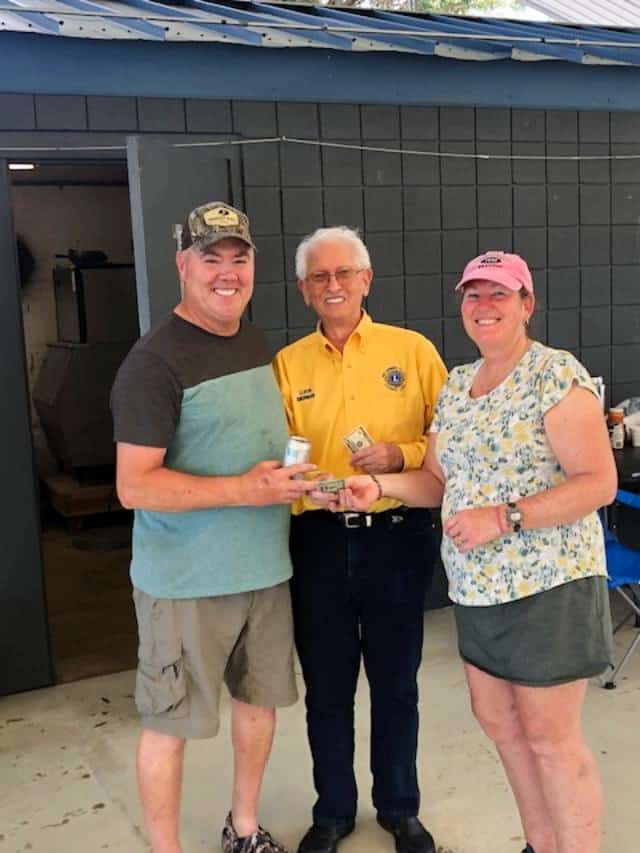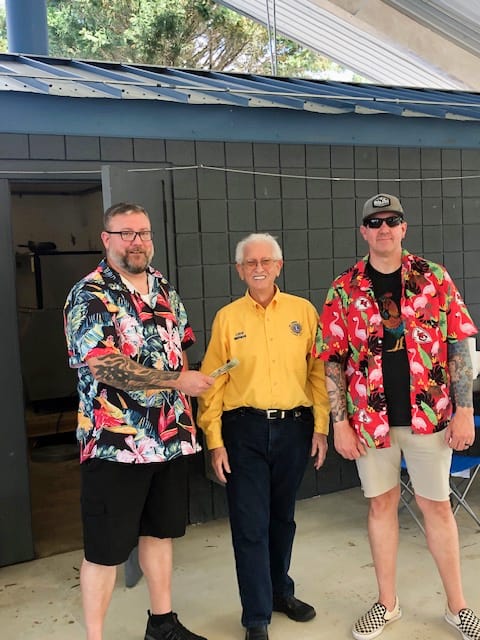 Slide show photos by Joe Dowden
Don't live here but would like to check us out? For more information and to book a Discovery Package or Day Tour, visit https://www.explorethevillage.com to begin exploring Hot Springs Village.
Schedule a golf round or a Stay and Play Golf Package here.
Go here to check out the Official HSVPOA Facebook Page.
Go here to join my Property Owner Facebook Group.