Villagers can finally see the light at the end of the tunnel with the Balboa Beach Children's Park. The Hot Springs Village Parks and Recreation Department has begun the installation of playground equipment by the beach.
This project, a joint effort between the Hot Springs Village Evening Lions and the HSV Property Owners' Association, has been fraught with numerous setbacks. According to E-Lions First Vice President, Lloyd Sherman, the project has been challenging due to supply chain delays. "This is taking a little longer than we had anticipated," stated Sherman.
The E-Lions developed the plans and began making donations out of their own pockets. Eventually, the Lions sought outside donations. Although he didn't have an exact figure, according to HSV E-Lions Balboa Beach Park Committee Chairman, Larry Bauer, the Lions have raised around $40,000 for this project. Bauer is a past E-Lions President. and sits on the Board, in addition to serving on the Board of Directors of the Lion's Eye bank at Jones Eye Center UAMS.
As well as the installation of the playground equipment, the plans are to surround the area with a small retaining wall with a one-foot-deep bed of sand.
Be sure to watch for details coming later with plans for a Dedication Ceremony and also another E-Lions Baggo Tournament.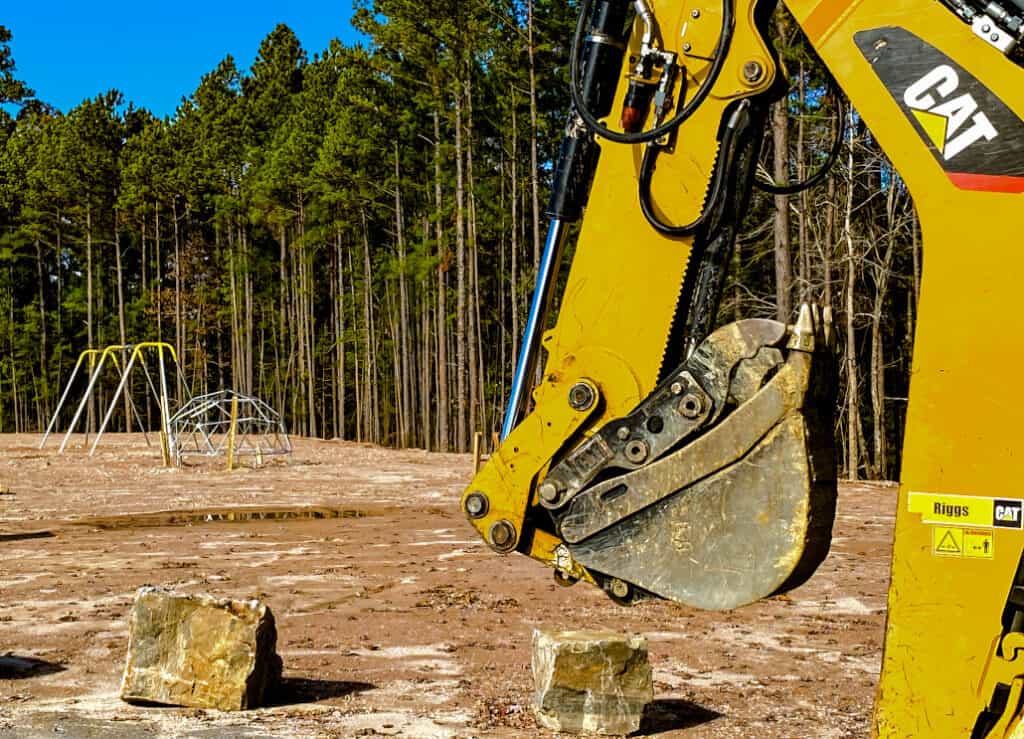 By Cheryl Dowden; Photography by Joe Dowden