By Maureen Morgan and Jeff Olson
The Hot Springs Jazz Society and the Unitarian Universalist Village Church (UUVC) invite you to add a little jazz to your Cinco de Mayo at their Second Annual Block Party featuring the Village Big Band. It happens on Friday, May 5, beginning at 6:00 p.m. outdoors on the grounds of the Unitarian Universalist Village Church (UUVC), 403 Barcelona Road HSV.
Come with your lawn chair (and a cooler if you like) and listen to some great dance favorites, chart-topping hits, and maybe even something with a Latin flare in honor of the day. You're sure to tap your toes or even get up and dance to selections from Count Basie to Stevie Wonder . . . and vocalist Maureen Morgan's rendition of "Crazy Little Thing Called Love," among others.
This is a free event, and all are welcome. Bring your friends and neighbors out to the UUVC lawn, and let's party!
The Hot Springs Village Big Band was founded more than twenty years ago. Over the years, it has continuously evolved into what is now a very fine-tuned Jazz, Show, and Dance Band. The seventeen-member group consists of players from all walks of life–some from teaching, business administration, and other professional careers. Many have experience as music educators. The musicians are from the Village, Hot Springs, and the greater Little Rock area.
The Village Big Band performs several times each year in the Hot Springs Village and Hot Springs area. They are frequent guest artists at Hot Springs Jazz Society and Hot Springs/Hot Springs Village Symphony Guild events.
The Village Big Band is under the leadership of Jim Kelly.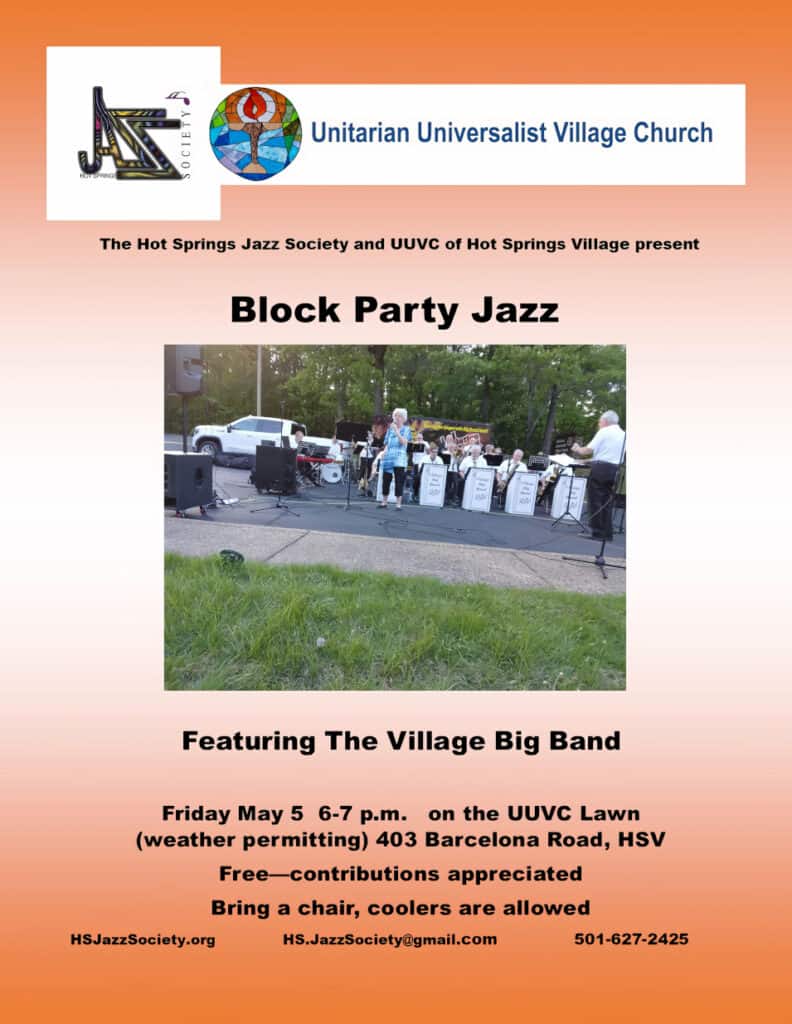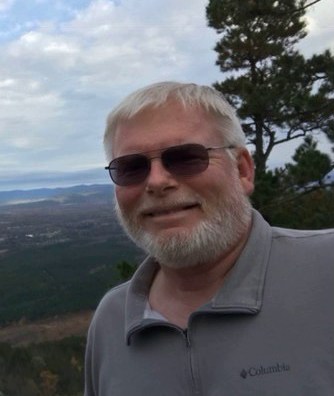 Jeff Olson, Author