❆ ❆ ❆ ❆ ❆ ❆ ❆ ❆ ❆ ❆ ❆
Reflections From History And Faith
By Jeff Olson
Bob was a shy boy and not very well-liked by most of his schoolmates. He grew up with a strong sense of inadequacy and always felt out of place…sort of a misfit you might say. Not what you would call an auspicious beginning to a happy and productive life. But then again, maybe it was. As many of us have come to realize in life, there are times when conventional thinking is not necessarily all it is trumped up to be. Well, this turned out to be one of those times. Not that Bob didn't still have his share of stumbles and miscues and disappointments, because he certainly did. In spite or maybe because of Bob's introverted personality and his low self-esteem, he tried that much harder to do his best.
After Bob's graduation from high school in 1922, he attended Dartmouth College where he majored in psychology. Upon graduating in 1926, he wasn't quite sure what he wanted to do for a living but he knew he needed to make one. He also knew he enjoyed writing and had some talent for it. He even dreamed that someday he might write a best-selling novel.
For the time though he had to make a living as best he could and in fact he did find work in writing, but not exactly the kind he had envisioned. Over the next five years he worked as a copywriter with R.H. Macy & Co. (now Macy's) in New York City and as an advertising manager for J.L. Brandeis & Co. department stores in Omaha, Nebraska. It was during this time that he married Evelyn Ruth Heyyman in November 1928. All was going pretty well for Bob and Evelyn until the Great Depression cost him his job in the summer of 1932. His parents were also hit hard and lost their business and along with it most of their wealth.
Bob's determination and perseverance proved invaluable, as he wasn't without a job for long. In 1933, he was hired as advertising manager and copywriter for Gimbel Brothers department store in New York City and from there went on to be the advertising copywriter for Montgomery Ward in Chicago. In late 1934, Evelyn gave birth to their daughter Barbara. Then came the news. Evelyn was diagnosed with cancer, and it was terminal. The year 1938 ended somberly, but Bob and little Barbara muddled through it, treasuring whatever time they had left with Evelyn.
Shortly after the new year, in the midst of grief and heartache, Bob was approached by his boss about writing a "cheery children's book" for Christmas shoppers, intended as a sort of Christmas giveaway. No doubt Bob could use something cheery and then it would also give him a chance to do some real writing and help keep his mind occupied on something besides his beloved wife's slow and painful departure. He threw himself into this extra assignment, working nights and weekends. As Bob would later comment in 1975, "I was heavily in debt at age 35, still grinding out catalogue copy. Instead of writing the great American novel as I'd always hoped, I was describing men's white shirts."
In writing the Christmas story, Bob decided to make the central character a Christmas animal, an "ugly duckling" of sorts. From its inception and as it unfolded, the story portrayed a variation of Bob's own story, a reflection of his own painfully shy and awkward childhood. His now 4-year-old daughter Barbara also contributed, as he would read it to her after drafting each part. As he related later, "she was my guinea pig" and "I ran the words on her for size." They even visited Lincoln Park Zoo to get a better idea of what their animal of choice should look like. This story became a labor of love for the two of them during a dark time in their family. When Evelyn died in July 1939, Bob's boss offered to relieve him of the project and have someone else finish it, but he declined and completed it soon thereafter. As Bob recalled, on the day of its completion, "I called Barbara and her grandparents into the living room and read it to them. In their eyes I could see that the story accomplished what I had hoped." Thus was born, "Rudolph the Red-Nosed Reindeer." This story had not been an easy sell to Bob's boss, but he remained steadfast and undeterred until he at last gained approval.
Bob's poem was published into a booklet and distributed by Montgomery Ward during the 1939 holiday season. The response was overwhelming, with an initial 2.4 million copies and another 3.6 million going out in 1946 after wartime restrictions on paper use were lifted. That same year, Bob received an offer from RCA Victor to do a spoken-word record of his poem. Seventy-five years ago, in 1947, with the 6 million free copies having run their course, commercial publication of Rudolph's story began. Other Rudolph products were also available, such as stuffed reindeer toys, picture puzzle books, and children's slippers.
In 1948 Bob convinced Johnny Marks, his brother-in-law, to write words and music for a musical adaptation of Rudolph. Turned down by the likes of Bing Crosby and Dinah Shore, it was recorded in 1949 by Gene Autry, the singing cowboy. Gene's wife had to persuade him to do it. Eventually, it would be recorded by such artists as Dean Martin and Perry Como and, yes…by the man who initially turned it down, Bing Crosby. Rudolph the Red-Nosed Reindeer became the second-most popular Christmas song of all time, surpassed only by White Christmas.
The rest, as they say, is history. Rudolph the Red-Nosed Reindeer became a permanent icon of American culture during the Christmas season, a legend in his own time. In 1951 Bob created his own company, Rudolph the Red-Nosed Reindeer Enterprises, and resigned from Montgomery Ward. He wrote two sequels, Rudolph's Second Christmas in 1951 and Rudolph the Red-Nosed Reindeer Shines Again in 1954. An adaptation of the original story was published as a Little Golden Book in 1958. Rankin/Bass Productions produced an animated version of Rudolph, which first aired on December 6, 1964, and has been telecast every year since, and in some years more than once. This has made it the longest continuously-running Christmas TV special in American television history. I still remember watching it as a child and even since have included it in my Christmas TV viewing in some years.
Back when Rudolph became famous, Montgomery Ward still possessed legal ownership of the poem. Evelyn's death had left him not only devastated and a widower but heavily in debt from medical expenses. He inquired with Ward's CEO about the company granting him some of the money his creation had garnered. Not only did the company do this, but it granted Bob sole ownership of Rudolph, copyright and all, free and clear.
Unfortunately, even with Bob's financial success through Rudolph, high taxes and other factors left him with limited long-term financial security. So, in the mid-1950s, he returned to Montgomery Ward to work as a copy editor and he remained there until he retired in 1970.
You might be wondering if Bob ever remarried. In May 1941, he married Virginia Newton, a secretary at Montgomery Ward. Their marriage lasted 30 years until her death in 1971. They lived a full and rewarding life, together with six children and their adopted reindeer, Rudolph. Bob passed away in 1976 at age 71.
Robert Lewis May was once asked, Why does Rudolph endure? "Americans," he said, "are always for the underdog who, through goodness and perseverance, gains the respect of everyone." Yes, indeed. Thank you, Bob and Rudolph!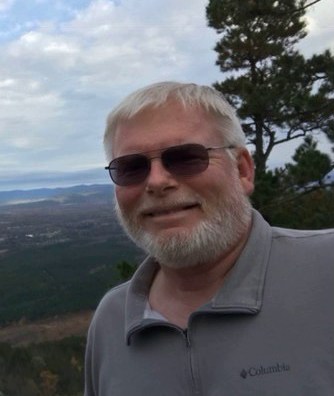 Jeff Olson, Author
❆ ❆ ❆ ❆ ❆ ❆ ❆ ❆ ❆ ❆ ❆
COVER IMAGE: Martha May, daughter of Robert L. May, holds a copy of her father's original book of "Rudolph the Red-Nosed Reindeer," at her home in Lake Forest on Dec. 17, 2021. (Stacey Wescott / Chicago Tribune)