By David Childs
On April 21, 2023, Braver Angels – Arkansas hosted a well-received introduction to Braver Angels for Hot Springs Village residents at the Village United Methodist Church. The program was titled "How to Have Meaningful, Sometimes Difficult Conversations – With Civility."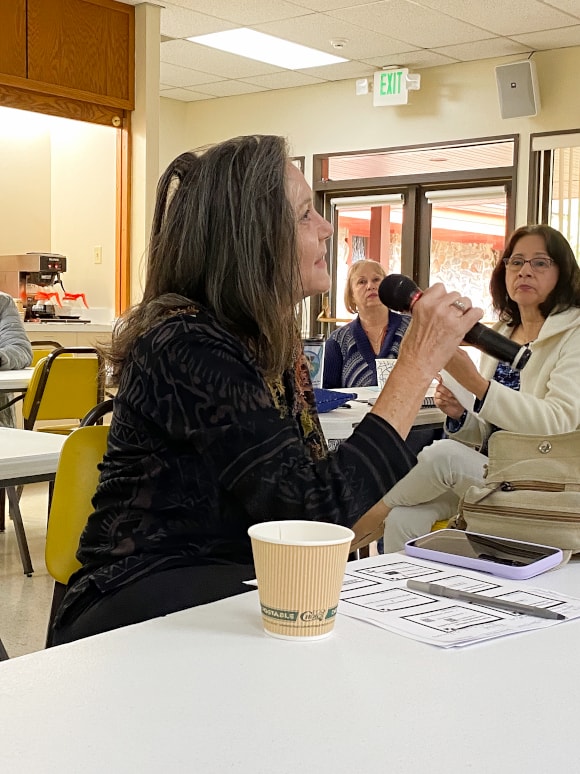 Braver Angels is a national organization that promotes civil communication and teaches specific constructive communication techniques that experts use in conflict resolution and dispute mediation. Braver Angels has successfully facilitated many events during which in-person groups of up to 50 and national Zoom gatherings of over 1,000 have discussed such topics as abortion, sexual identity, race relations, election integrity, and family relations with civility. In particular, Braver Angels has become increasingly popular among college students.
David Childs, Arkansas State Co-Director, was the program presenter with the assistance of John O'Brien, Producer of Braver Angels Arkansas Podcast "On the Other Hand."
The mission of the presentation was to present the core Braver Angels concepts of LAPP (Listen, Acknowledge, Pivot, Perspective) in a format of ten specific actions to utilize during the chronological conversation cycle. Time was allowed for considerable participant input, sharing, and questions.
Childs plans to hold more gatherings. In addition, two church representatives expressed interest in hosting a Braver Angels event.
To request additional information about Braver Angels, how you can become involved, and/or to plan and schedule a presentation or facilitation with your organization, please contact David Childs at
[email protected]
.
To visit the Arkansas Braver Angels website, click here.
To visit the National Braver Angels website, click here.