By Robert Tillotson, CCHSV Webmaster
The Computer and Technology Club of HSV (CCHSV), Arkansas, is a private, nonprofit 501(c)(3) organization formed in 1988 with a membership of over 200. The club endeavors to provide members an opportunity to gain knowledge of computer hardware and software through classes and speakers at monthly meetings.
Club Meetings are held on the fourth Thursday of each month except in July, November, and December.  Meetings are held in the Coronado Community Center at 6:30 PM.  The Public is invited.  Topics are posted on the CCHSV website.  A help session is held before the meeting, beginning at 6:00 pm. Additional help sessions are held the first three Thursdays of every month and the second Tuesday (dedicated to Apple devices) at 1:00 PM at the Village Church of Christ.

Click here to view and fill out the HSV Computer and Technology Club application.
The club will hold classes for their Spring Session beginning April 3, 2023.
Classes planned are:
Windows Essential Series
Managing Documents and Photos
Digital Entertainment on the Go
Protecting Your Computer and Data
System Clean-up, Backup, and Restore
Home Networking
Computer Security Basics
More information (prerequisites, dates, locations, and prices) about the upcoming classes of the club can be found on our website.
Click here for more information about the 2023 Spring HSV Computer and Technology Club classes.
Drones – Special Interest Group (SIG)
The club also has a special interest group dedicated to drone flying and instruction. Our goal is to live up to our motto of "Members Helping Members."
Click here to visit the HSV Drone Pilots website.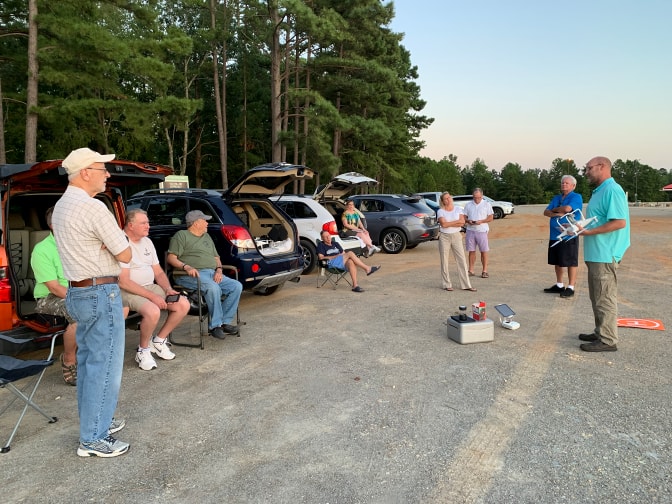 Computer and Technology Club Membership is Open to Everyone
Membership is open to everyone and runs from January through December. The fee is $20 (includes all household members). Simply complete the membership application available on the Computer and Technology Club website, print it, and mail it or bring it to a meeting along with your check. We're looking forward to seeing you.
Cover image: CCHSV classes cover technology from a software and hardware perspective.