Under the always-enthusiastic leadership of Marina and Outdoor Recreation Supervisor Ginger Ladehoff of the Parks and Recreation Department and the Hot Springs Village Trails Committee, the POA sponsored a month-long photo contest and trails marathon. The marathon and photo contest culminated in a celebration on Tuesday, November 29, 2022, where the photo contest winners were awarded a certificate and treated to refreshments while a slide show of the photo contest entries was displayed. Trails Committee Chair Buzz Carpenter and Vice-chair Kathy Swanson were on hand to represent the Trails Committee.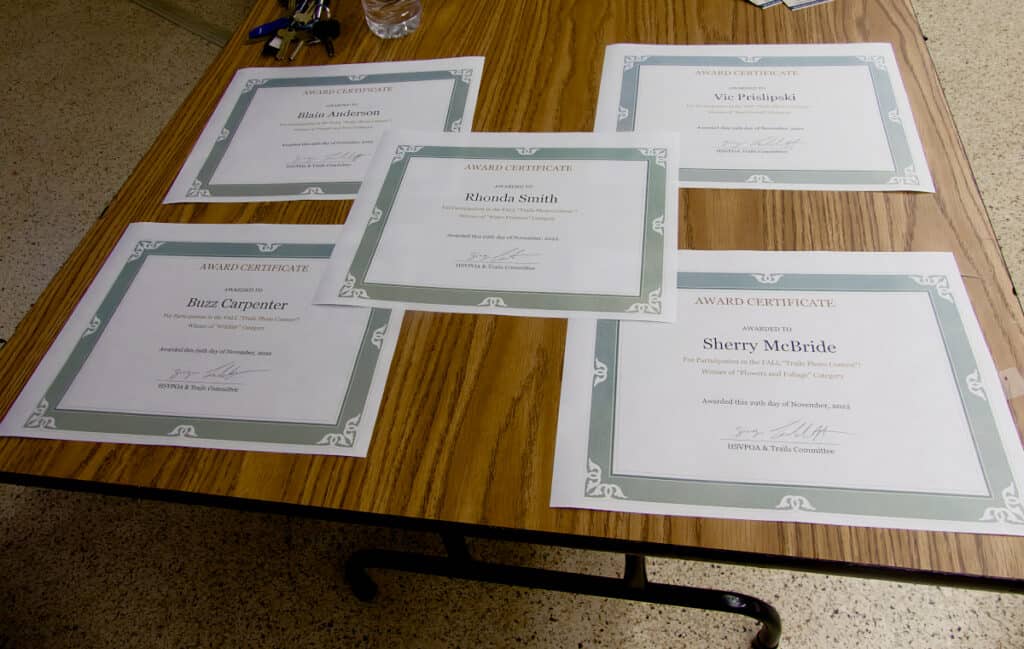 The contest ran from October 15 to November 15, with four categories to choose from. Winners were:
Flowers and Foilage – Sherry McBride – Trail Thru the Tall Trees – Hernando Trail
People and Pets – Blain Anderson – Father and Daughter on Trail – Hernando Trail
Wildlife – Buzz Carpenter – Bird – Coronado Dam Trail
Water features – Rhonda Smith – Bench by Water – Hernando West Trail
Best Overall – Vic Prislipski – Beaver Dam Morning – Beaver Dam Trail
All contest photographs were taken on the Hot Springs Village trails. The marathon also ran during the same time period.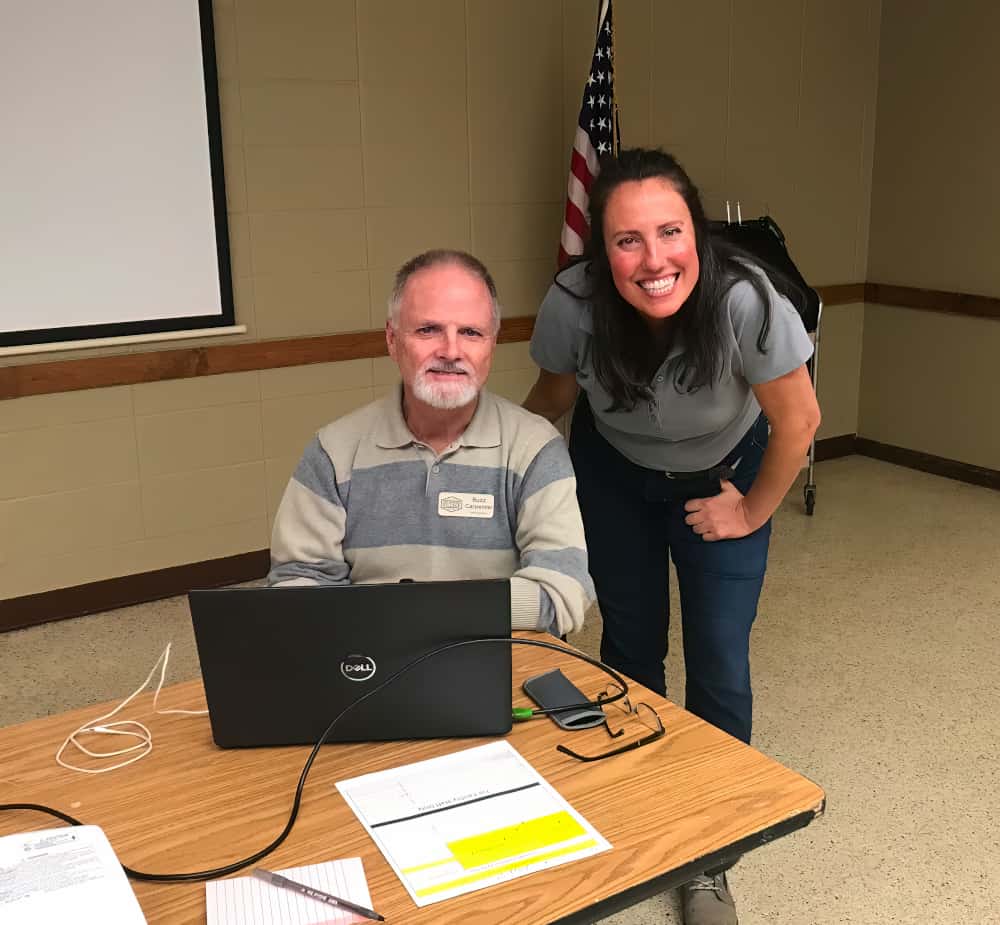 Slideshow
By Cheryl Dowden