Reflections From History And Faith
By Jeff Olson
I've heard it said, "There are no extraordinary men… just extraordinary circumstances that ordinary men are forced to deal with." I do believe the latter part of this statement to be true, because the annals of history are replete with examples that pay tribute to such men. However, I also believe there are in fact extraordinary men, even great men who not only by their actions in extraordinary circumstances but by their virtue and character in the ordinary circumstances of life speak volumes to us by example in both word and deed.
One of those is my subject here. There is no way I can do this man justice in just one column or even one book for that matter, but I will honor him here as best I can. Born February 22, 1732, George Washington is known as the "Father of our country" and has been described as "First in war, first in peace, first in the hearts of his countrymen."
When he was leaving home to begin what would become a lifelong service to his country, the parting words of his mother, Mrs. Mary Washington, included: "Remember that God is our only sure trust. To Him, I commend you…My son, neglect not the duty of secret prayer." Washington would later say: "My mother was the most beautiful woman I ever saw. All I am I owe to my mother. I attribute my success in life to the moral, intellectual and physical education I received from her."
Through his creation of a personal prayer book at age 20, his witnessed prayers at Valley Forge, and his many supplications to Almighty God as President on behalf of his beloved nation, Washington was indeed faithful in heeding his mother's admonition.
This was never more revealing than in his "Earnest Prayer" as expressed in his Circular Letter Addressed to the Governors of all the States on Disbanding of the Army, June 14, 1783, from Newburgh, New York as he sought retirement and refuge from public service. In it, Washington stated, "Thou wilt most graciously be pleased to dispose us all to do justice, to love mercy, and to demean ourselves with that Charity, humility, and pacific temper of mind which were the Characteristics of the Divine Author of our blessed Religion, and without a humble imitation of whose example in these things, we can never hope to be a happy nation." Washington continued, "I have thus freely declared what I wished to make known, before I surrendered up my public trust to those who committed it to me. The task is now accomplished. I now bid adieu to your Excellency, as the chief magistrate of your State, at the same time I bid a last farewell to the cares of office and all the employments of public life."
When King George III heard that Washington would resign his commission to a powerless Congress (essentially refusing the opportunity to be a king), he told the painter Benjamin West: "If he does that, he will be the greatest man in the world." It has been said that Washington was less eloquent than [Thomas] Jefferson; less educated than [James] Madison; less experienced than [Benjamin] Franklin; and less talented than [Alexander] Hamilton. Yet, these men and many others looked to Washington for wisdom and leadership. They knew from his personal virtue and character that he could accept, exercise and relinquish power – all with assurance, humility and purpose guided by religious principle and tempered by moral restraint rooted in his Christian faith.
There are four important ways George Washington contributed to our nation. First, he was an ambassador and major in the French and Indian War. Second, he was the commanding general of the Continental Army during the War of Independence. Third, he presided over the writing of our Constitution. And fourth, he served as our first president under the U.S. Constitution.
However, even beyond these most notable contributions to his country, there are less-known facets about him. Washington was a successful farmer and entrepreneur. He owned and operated an integrated farming operation in which his own innovation and designs constantly improved the efficiency of his operation and the quality of his products. A part of his vision for America was a country of both freedom and prosperity, a republic driven by innovation, self-reliance, and the use of its own resources. George Washington didn't just believe in these principles and help institutionalize them in his beloved country – he lived by them.
During America's War of Independence, Washington's character alone was crucial to holding the struggling United States together. It is told that during one of the War's battles, at Monmouth, New Jersey in June 1778, the American troops were on the brink of destruction when General Washington appeared on the field. Soldiers stopped and stared at the tall, stalwart figure as he spurred his horse up and down the line, halting the American retreat. The young Marquis de Lafayette would remember that sight for the remainder of his life, how Washington rode "all along the lines amid the shouts of the soldiers, cheering them by his voice and example and restoring to our standard the fortunes of the fight. I thought then, as now, that never had I beheld so superb a man."
After Washington's death, Reverend J.T. Kirkland said of him, "….no one could express, more fully, his sense of the Providence of God, and the dependence of man." Washington was, as biographer James Flexner called him, the "Indispensable Man" of the American founding. Another author described Washington as the quintessential American. Without George Washington, there probably would not be a United States of America as we've known and lived it.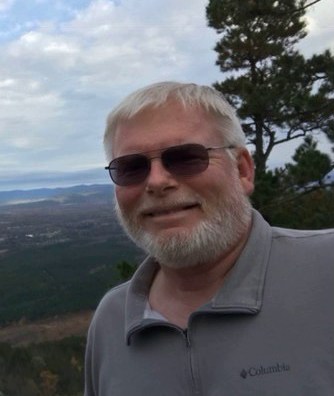 Jeff Olson, Author
Cover Image: Battle of Monmouth. (2023, February 4). In Wikipedia. https://en.wikipedia.org/wiki/Battle_of_Monmouth