Jarrod Breshears Memorial Bench Project Update*
Over the past few months, much has happened regarding the Jarrod Breshears Memorial Bench Project.
Generous Hearts: Through the generosity of the people of our local community, funds were raised; the bench was manufactured, and the memorial plaque was designed and approved by Jarrod's family. The project is now very near completion.
The bench components have been delivered and now require assembly and installation.
Strong Hands: In order to complete this memorial, several volunteers are needed for the following tasks: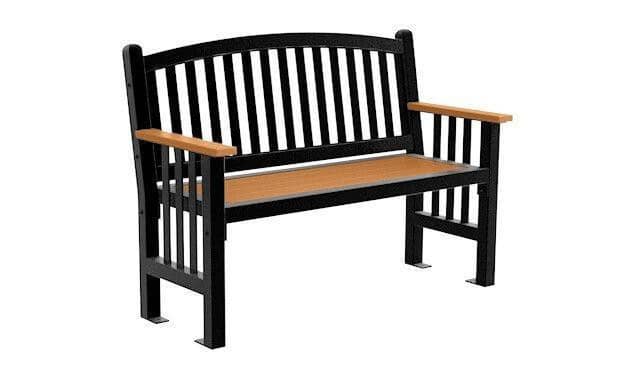 Assemble the bench on-site
Prepare and pour a cement slab
Install the bench on the slab
Install the memorial plaque
If you have the skills and would like to help with this project, please e-mail  [email protected]       
A meeting will be scheduled prior to the assembly date to take care of the details.
*The purpose of this bench is to honor the memory of Jarrod D. Breshears, APRN (Advanced Practice Registered Nurse) who served the medical needs of North Garland County residents, including Jessieville, Fountain Lake, and Hot Springs Village. He provided medical treatment for over 1200 individuals in our community, during the first year of the pandemic. He served those who were too frail or medically fragile to travel to Hot Springs. His private practice was located just outside the Hot Springs Village West Gate at Cordoba Center. Therefore, it is fitting that this memorial will be located at Cordoba Center.
Tragically, last summer Jarrod passed away due to COVID-19 during the local Delta surge. This memorial will honor Jarrod's service to our community.
In Memory of Jarrod D. Breshears APRN
A True Servant for His Community
By Anne Shears, May 25, 2022
Cover Image: Cordoba Center Site for Memorial Bench
Click the link below to read more about Jarrod and this project.