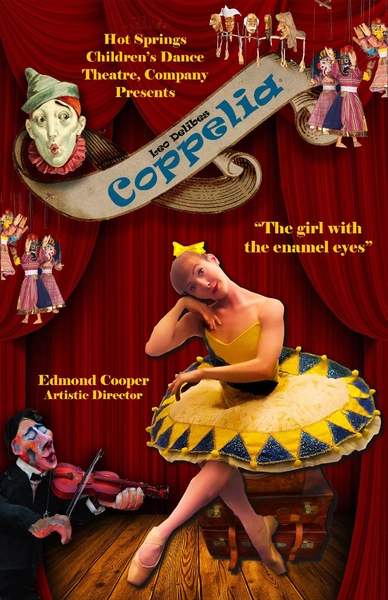 Thursday, May 25, 2023 – 7:00 PM
The Hot Springs Children's Dance Theatre Company is pleased to present Coppe'lia, a classical ballet production traditionally derived from the 19th century, 1870 version. The production showcases professional ballet artists supported by Arkansas Artists with supporting semi-pro dancers. This beautiful, historic production will be performed Thursday, May 25 at 7:00 PM at the Woodlands Auditorium at 1101 DeSoto Boulevard, Hot Springs Village.
Don't live here but would like to check us out? For more information and to book a Discovery Package or Day Tour, go here https://www.explorethevillage.com to begin exploring Hot Springs Village.
Go here to schedule a golf round or a Stay and Play Golf Package.
Go here to check out the Official HSVPOA Facebook Page.   Go here to join my Property Owner Facebook Group.