Come on out for a really fun day!
Hot Springs Village POA Parks and Recreation Department announces the Grove to Cove hike on Tuesday, May 17, 2022, at 8:30 a.m. This annual event was previously known as the Dam to Dam Hike. It is a FREE seven-mile hike from Grove Park to DeSoto Beach. The Members of the Parks and Recreation Committee will be on hand to assist and pass out water at the three water stations along the trail. No need to pre-register.
A ferry will transport the hikers from DeSoto Beach to the Waypoint at DeSoto Marina. To add to the fun, there will be food, drinks, live music, and games for everyone to enjoy at Waypoint Cafe. A shuttle will provide transportation back to Grove Park.
For more information, contact Ginger Ladehoff, Marina and Outdoor Recreation Supervisor by phone at 501.915.2255 or by email at [email protected]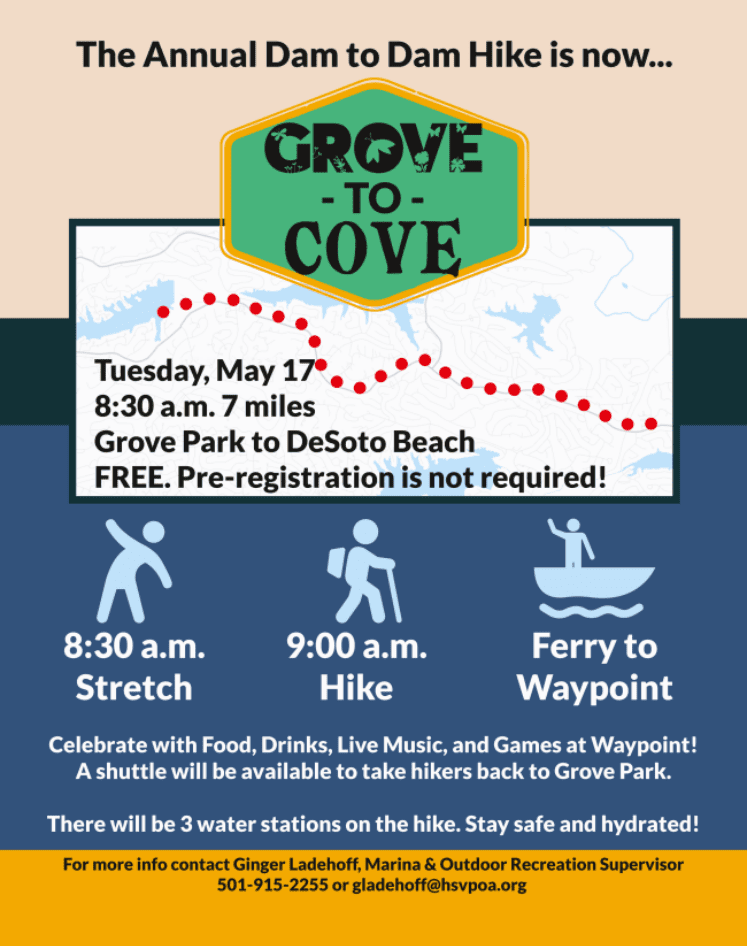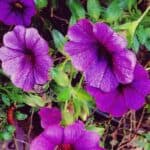 We are glad you dropped in to visit Hot Springs Village People Gazette. If you like, please comment below; we love to hear your opinions. Thank you for keeping the comments polite and on topic. Please use your first and last real name. We promote local businesses, events, and organizations! Let us know if we can help. We also accept opinion pieces and articles from guest authors. We can be contacted through this website; just click the contact button and let us know what's on your mind. Be sure to bookmark this site and come back to visit with us often as our content is frequently changing. If you are an HSV Property Owner, click FB Button to visit and join our private Facebook Group.