Mr. Claude Smith and Mr. Cody Ford Conducting
On Monday, June 13th at 6:30 p.m. the Hot Springs Concert Band presented its first 2022 summer concert at Whittington Park in Hot Springs, Arkansas. This concert marked the beginning of the band's summer concert series with three more summer concerts scheduled at the park. The dates are June 27, July 11, and July 25, all beginning at 6:30 p.m.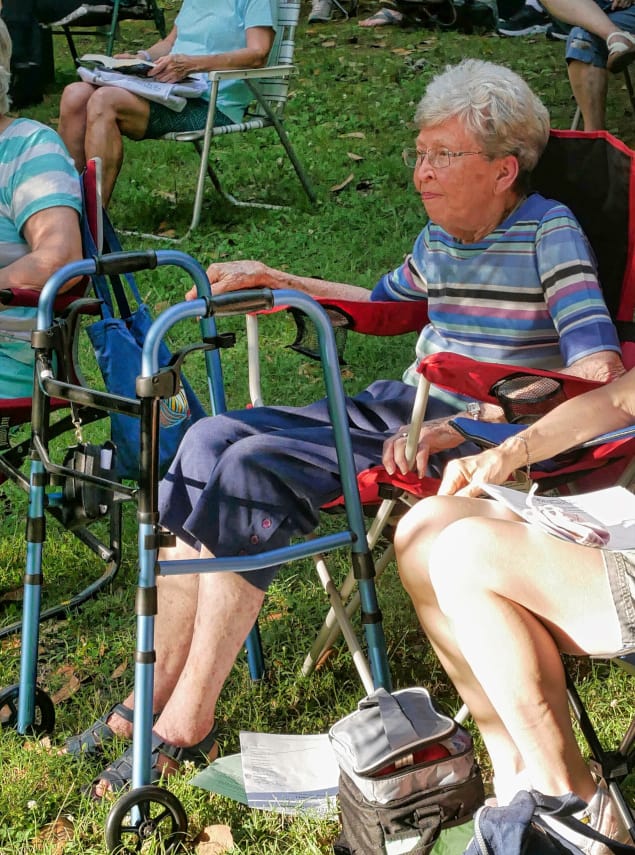 Easy to access, picturesque Whittington Park provided the perfect venue for a summer concert. There was ample parking and plenty of shaded areas for seating. The night began warm but protected with plenty of shade and a slight breeze which made for a pleasant experience.
The first song up was a lively and heartfelt rendition of the Star-Spangled Banner followed by W. Francis McBeth's composition "Grace Praeludium" which hints at Amazing Grace in the first half of the tune but presents it twice in totality in the second half. McBeth passed at age 99 on January 6, 2012. He left behind a wife, Mary McBeth, and two children. Mary was in attendance at the concert and HSCB dedicated the song to her. Listen to the 9:45 video marker in the full concert video posted below.
The concert was well attended with approximately 250 to 300 concertgoers, who relaxed in lawn chairs while enjoying the excellent performance. Thank you to everyone who made this concert happen and we are looking forward to attending more concerts by this very talented band in the future.
Eileen Miller one of the band's phenomenal percussionists took the podium to thank the Community of Joy Lutheran Church volunteers for acting as ushers during the event.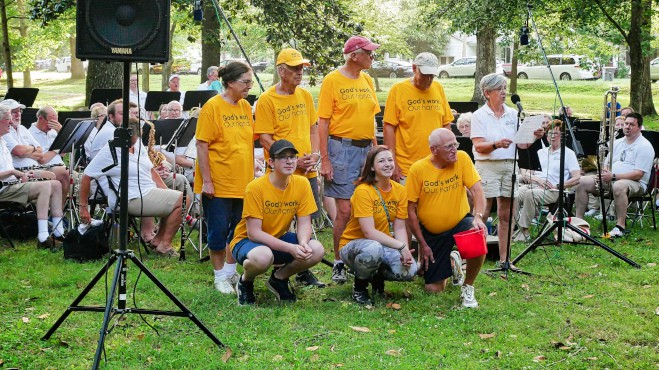 Full Concert
Short Video Conductor Cody Ford
Videography, photography, and article written by Joseph Michael Dowden