Go Green in Hot Springs Village!
It's almost that time of year! Once again, Hot Springs Village's popular Green Market officially opens Thursday, May 4, from 8:00 AM to 12:00 PM, running through September. Support local farmers and artisans by going green at 1105 DeSoto Boulevard, across from the Woodlands.
Interested in being a vendor? Call (501) 922-4231 for vendor details.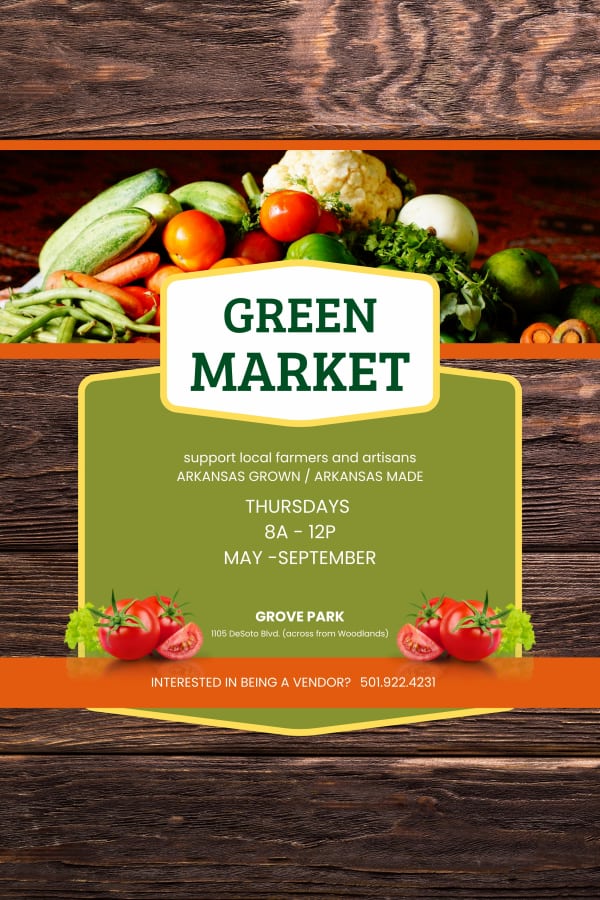 Click here to check out the Official HSVPOA Facebook Page. Click here to join my Property Owner Facebook Group.
Don't live here but would like to check us out? For more information and to book a Discovery Package, click on  explorethevillage.com to begin living your best life in Hot Springs Village.