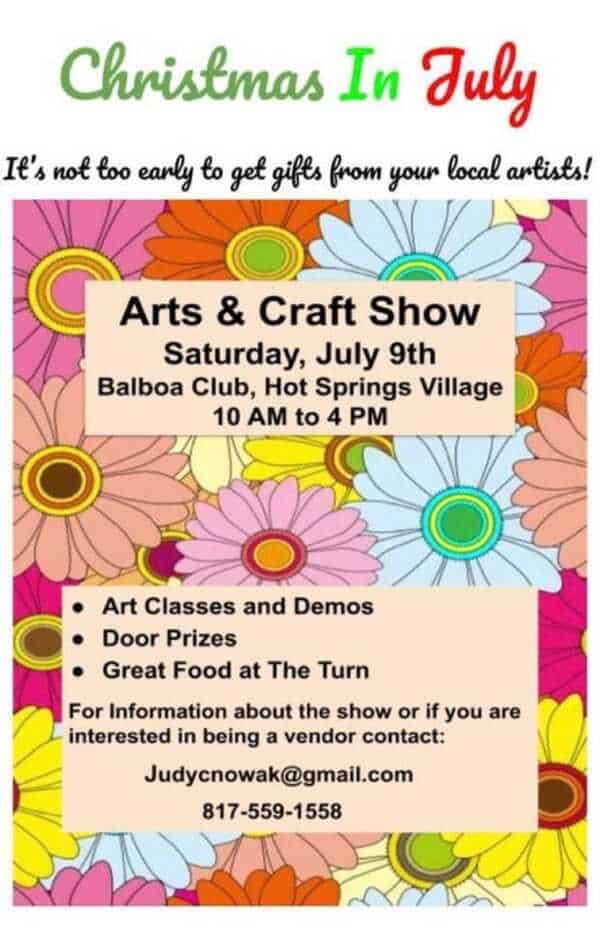 Christmas in July!🎅🏼🧑🏼‍🎄🎄🎄 Only in Hot Springs Village can you start buying unique Christmas gifts in July! Come to the Arts and Craft Show, Saturday, July 9, 10 am – 4 pm, at The Balboa Club and check out the local talent in your backyard.
❆Art classes and demos
❆Door prizes
❆Great food at The Turn
Beat the heat, shop in air conditioning, grab a delicious lunch and say "hi".