12-Year-Old Hot Springs Village Resident Pianist

Please come join us for "An Evening of Classical Piano" starring local HSV resident Thomas Sinclair at the Woodlands Auditorium on Thursday, August 25, 2022 – 7 pm CDT
In his relatively short lifetime, Thomas has already become an accomplished pianist. While Romantic Era composers are his favorite, Thomas is able to play many different music genres.
Born in the Philippines and raised in Japan, he started playing piano at five years of age. Thomas and his family moved to HSV in the summer of 2018. Thomas was recently accelerated from the 7th grade at Jessieville Middle School to the 9th grade at Jessieville High School. He has lately been accompanying the school's choir and is an Honor Student in the Gifted and Talented Program. He also won the 2020 AR State Spelling Bee.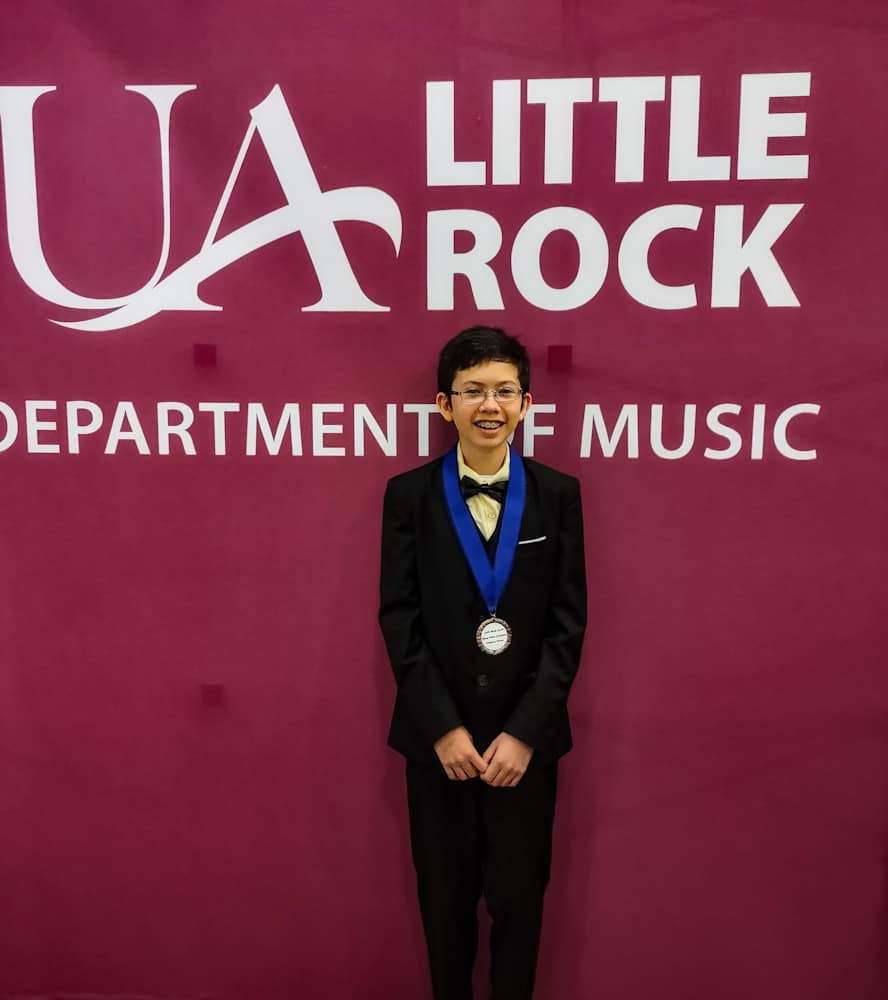 Thomas has studied with the Indiana University Jacobs School of Music Young Pianist Program for two years, virtually. He studied with Ms. Kristen LaMadrid, Musical Director of Westminster Presbyterian Church in Hot Springs, for three years. He is currently studying with Dr. Naoki Hakutani, Professor of Classical Piano, at UALR. He is studying the organ with Dr. Joshua Brown, Professor of Choral Activities at OBU and Music Director at Holy Trinity Episcopal Church here in HSV.
Thomas has won VARIOUS State/Regional piano competitions including those of UALR, ASMTA, and UCA. He played his first piano concerto this April at UALR. He has performed live at various venues in and around Hot Springs Village for years including; SHJ Catholic Church, Christ of the Hills United Methodist Church, and Holy Trinity Episcopal Church all in HSV, Westminster Presbyterian Church in HS, Westover Hills Presbyterian Church in LR, HSMC Honors Recitals, The Muses Theater in HS, UAMS Cancer Institute, and both Mt. Carmel and Good Sam's Senior Centers,to name a few.
He was recently invited to play with the HSV Chorale Singers at the Woodlands Auditorium.
All proceeds from the August 25 concert will go directly to pay concert expenses and help fund Thomas's future music education and development. We hope you will enjoy his playing and thank you for your support. General Admission tickets are $20. Purchase your tickets for "An Evening of Classical Piano" HERE.