On Saturday, March 4th, 2023, at approximately 2:00 pm, Hot Springs Village Police was dispatched to Gailosa Lane in reference to a welfare check. Dispatch advised the caller was unable to reach his sister and was concerned. Upon arrival, Officer Ryan Steed noted the resident's vehicle was in front of the residence, along with a television on through the window, but could not get the resident to come to the door. Officer Steed furthered his investigation by requesting dispatch contact Life Net to see if she had been transported to a local medical facility recently and was advised they had not. After checking all doors and windows in an attempt to gain entry, Officer Steed requested for the Hot Springs Village Fire Department to respond with a ladder to access a balcony on the second story of the residence.
Without hesitation, the Hot Springs Village Fire Department arrived on the scene and safely set up a ladder to access the balcony that was over 20 feet high. Subsequently, they were able to gain entry and locate an unresponsive female with no pulse lying in the hallway. At that time, CPR was administered until Life Net arrived and transported her to the hospital.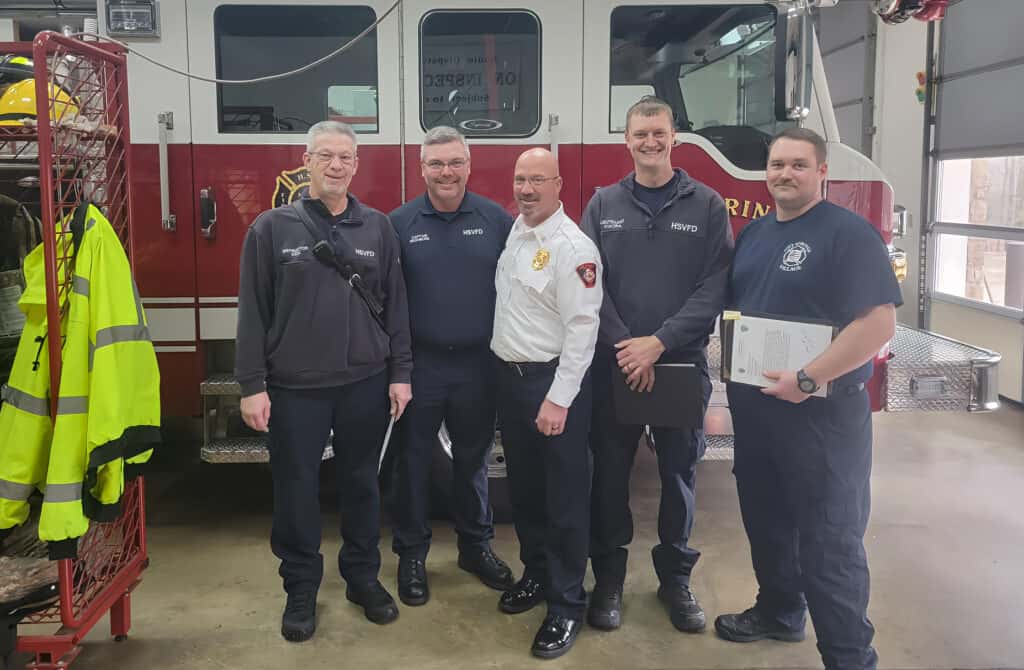 What began as a typical 911 call of a welfare concern, these first responders went above and beyond to ensure our resident received assistance needed during a serious medical incident, saving her life.
The actions displayed by Officer Ryan Steed, HSVFD Captain Jayson Neighbors, Lieutenant Zack Sykora, and Firefighters Richard Cox and Andrew Hardin are a direct reflection of their dedication to this community and the professionalism expected by our residents of the Hot Springs Village.
Big thank you to these five guys! Keep up the great work in our community. They all received a Life Saving award and also an Appreciation award. This is a true dedication to duty and community.
The article and images are taken from the Hot Springs Village Fire Department Facebook Page @HotSpringsVillageFireDepartment.