What: AUDITIONS for The Hot Springs Village Players' presentation of Old Time Radio Theatre's "Vintage Hitchcock – A Live Radio Play by Joe Landry" will be held.
When: Saturday, June 4 from 10 am – 2 pm and Sunday, June 5 from 1 pm – 3 pm.
Where: Trademark Realty's Community Room, 1060 DeSoto Blvd, Hot Springs Village. Enter the lower-level parking lot from the side street, Brota Lane.
Performance dates will be Friday and Saturday, July 29 and 30 at the Coronado Center.
No memorization is required – in radio plays, you always have your script in your hand. Audition cuts are posted on the Players' website at www.hsvplayers.com
In addition to the voice actors, three singers are needed for vintage commercials. Please audition with the short song of your choice, sung acapella. We're also looking for someone to portray a Victor Borge type organist (no musical ability required—the organ music will be digital). Come show us your idea of what that would look like!
If cast in a role, membership in HSV Players is required (due to liability insurance purposes).
Hope to see you at the auditions!
Missy Masterson Hale, Director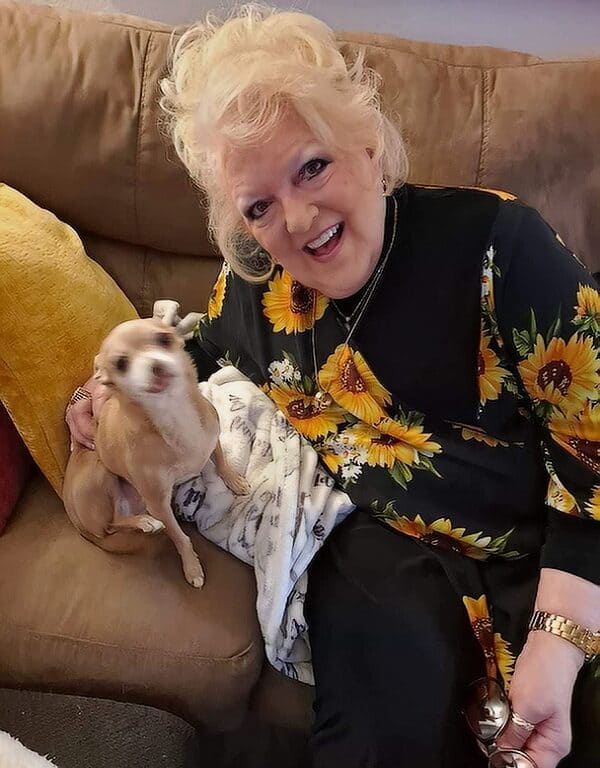 Missy Masterson Hale
Missy Masterson Hale is a Registered Nurse, Geriatric Care Manager, Professional Legal Nurse Consultant, and a Representative to the State of Arkansas' Silver-Haired Legislature. Since she retired from the Area Agency on Aging as their Director of Health Services, she has returned to acting in community theatre, most notably playing the lead role in "Texanna", a musical written in honor of Texas' Sesquicentennial and produced by the State of Texas. Her favorite role was as Helen Keller in "The Miracle Worker" and The Writer in "Words", an original play by HSV playwright, Glenn Calloway. In late summer 2022, she will be directing an Old Time Radio Theatre, "Vintage Hitchcock." She has also written and produced several instructional and educational videos for nurse's aides, canine behavior pieces for national publications, and poetry on a variety of topics. Missy lives on Lake Balboa in HSV with her Golden Retriever, "Brother Butter the Benevolent and Beloved", a German Shepherd named "Bellatrix the Brave and the Beautiful", and a geriatric Cockatiel named Bart. She loves to read, write, train dogs and take long road trips for good barbecue. She is a past President of The National Association of Dog Obedience Instructors and holds an additional degree in veterinary nursing.