Public Services Department Launches New Website Page for Members
On Friday, July 22, the Hot Springs Village Public Services Department launched a new web page that brings all of its services into one place. Prior to Friday's change, members had to visit separate pages for water, streets, and sanitation. The new page provides the member with one place for accessing the information for these services and also provides the option to contact the right person in Public Services to report or resolve an issue.
Public Services Request
On the new Public Services web page is a Public Services Request Form. For the convenience of Members, this form can be submitted any time of the day or day of the week, which will help to reduce the number of members being put on hold or leaving a voice mail.
When using the new Public Services Request Form, a Property Owner can choose the appropriate option from the menu. He/She can request services or report issues. The menu items include the following:
Reconnect and Disconnect Water Service
Water Meter Service Request
POA Water Leaks
Street Issue
Culvert/Drainage Issue
Sanitary Sewer Issue
Common Property Issue
Hazardous Trees
Locate Property Corners
Shoreline Spraying
Lakes/Dams Issue
Special Trash Collection, Yard Waste, and At-House Pickups
Other
After submitting a request or reporting an issue by using the form, most people will receive an email notification that their form was submitted, If you do not receive an email notification, check your spam filter.
The Public Services Request Form goes to the Public Services Director, Ken Unger, the Public Services staff, Brenda and Jamie, and the appropriate Superintendent. From there the request will be assigned to the person or crew responsible for handling the issue that you reported. If you merely had a question, it will also be sent to the appropriate staff for you to receive an answer.
Using this new system should make it easier for Property Owners to report and solve problems and allow the POA to provide a more streamlined and satisfying customer service experience for the members.
"We want to make it as easy as possible for Property Owners to get their questions answered and problems solved. This new web page houses all of Public Services under one roof, allowing the Property Owner to request any of our services with one simple online form," said Ken Unger, POA Public Services Director.
How to Report a Public Service Emergency
The Public Services Request Form may be used for non-emergency requests of the Public Services Department. DO NOT USE THIS FORM TO REPORT EMERGENCIES. For non-police emergencies, please call 501-922-5524 during normal business hours and 501-922-1323 after normal business hours.
Screenshot of Public Services Request Form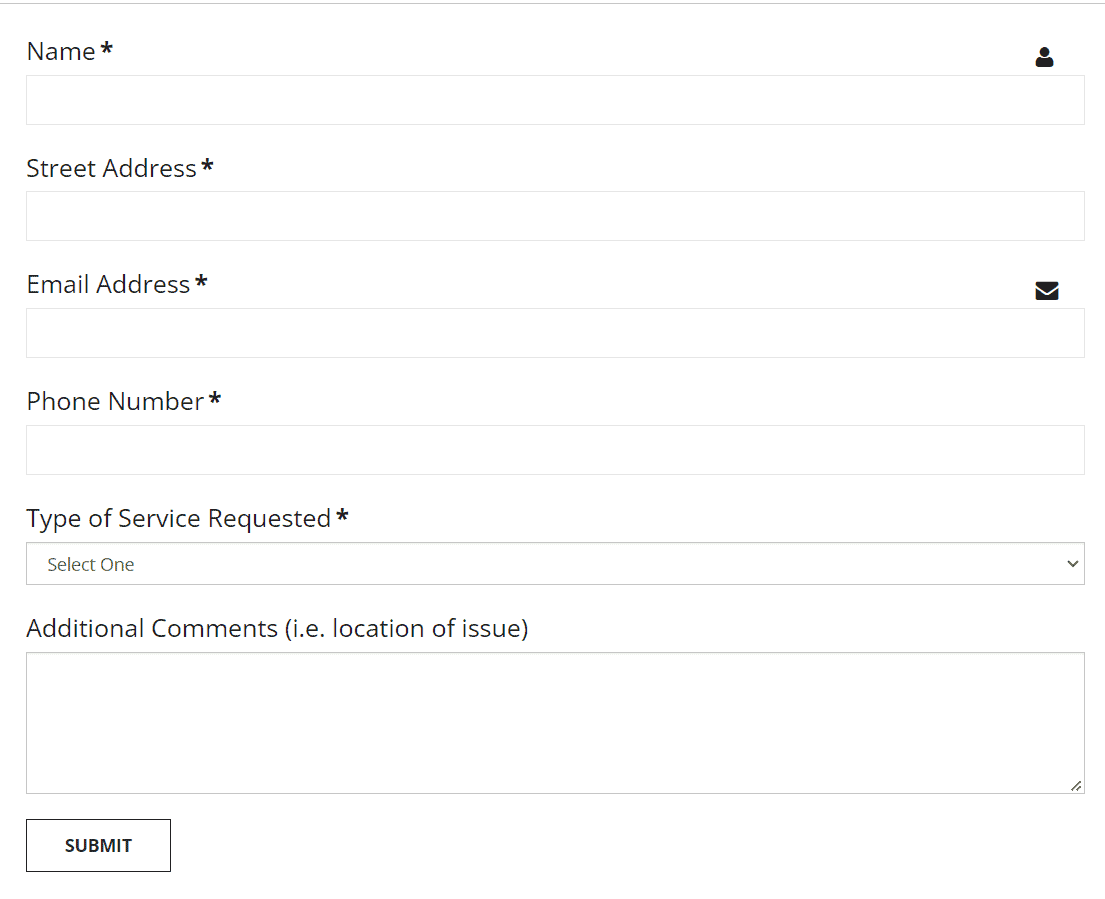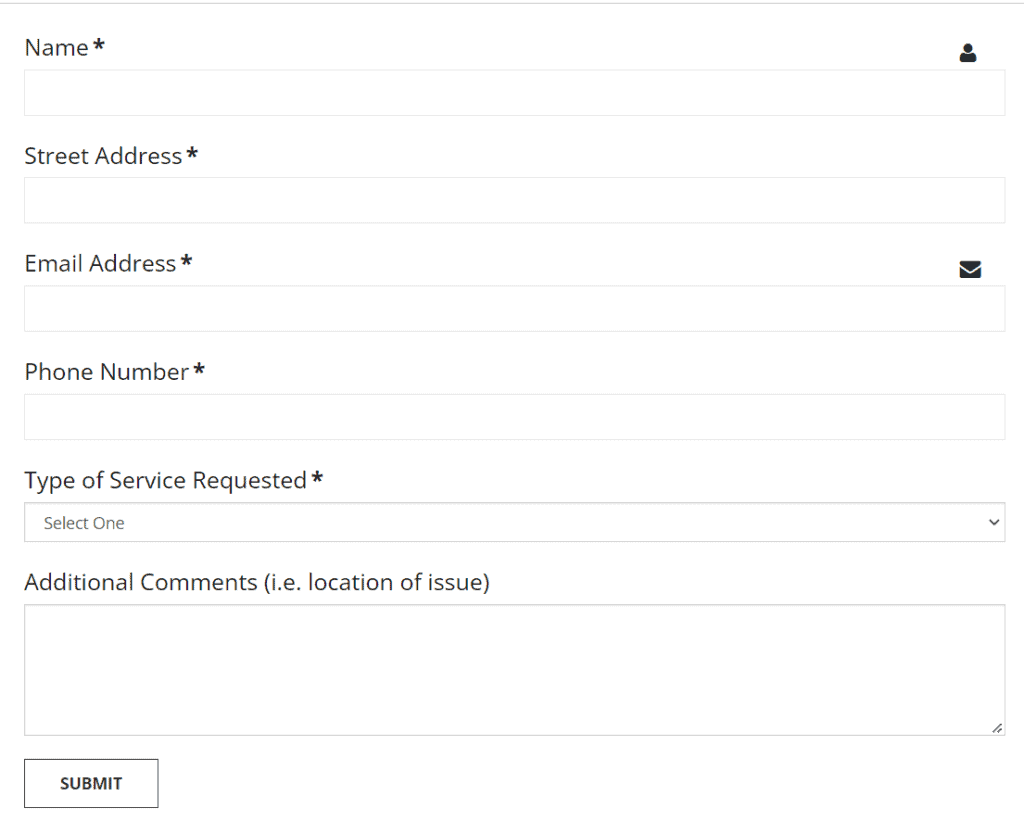 Contact information for Public Services Director
Ken Unger
Director Public Services
Hot Springs Village
501-226-9609
Kunger@hsvpoa.org