Parking Questions Lead to Increased Attendance at Hot Springs Village Townhouse Association Board Meeting
By Missy Masterson Hale, May 5, 2022
Hot Springs Village Townhouse Association (HSV THA)
Board of Directors Meeting
THA Community Room, 1 Perrelena Lane, Valencia Courts
May 3, 2022, 9:30 AM
Note: This was a working/discussion meeting and no voting was planned or took place.
15-20 townhome owner attendees
Officers/Directors present: Charles Derryberry – President, Dennis Simpson – Vice President, Joan Smith – Secretary, Larry Patrick – Director, O.J. Miles – Director, William Foulk, Jr. – Director, Diana Gilbert – Director. Also present: Gayle Annis, Administrative Assistant.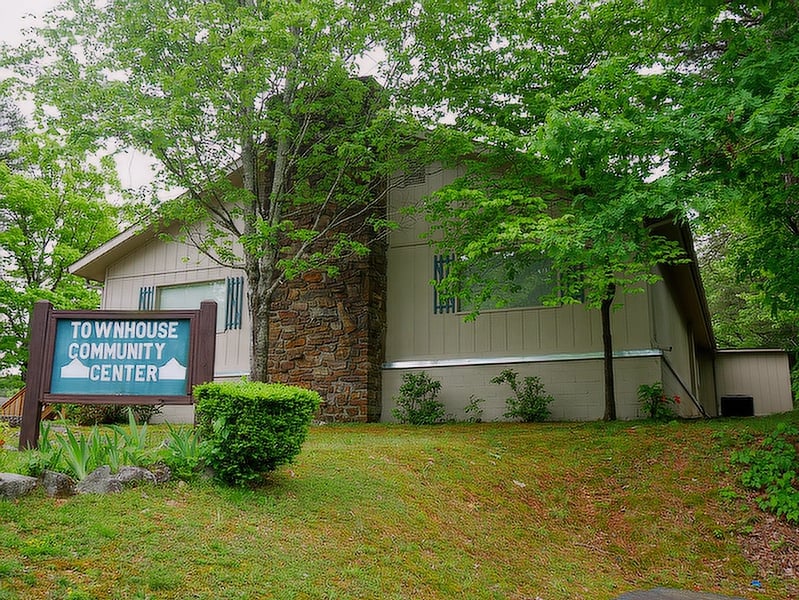 Items Reported On/Discussed at THA Board Meeting
· Treasurer's Report was unavailable due to THA personnel currently being involved in working on the audit.
· Regarding collections of delinquent payments to the THA: 30/60/90 day delinquencies are at a historical low of less than 1%. There was a round of applause from the audience.
· Director Larry Patrick made a presentation on Electric Vehicles (and the ramifications of the charging of these vehicles), recommending that this issue be studied in-depth and policies be formulated for the THA, in cooperation with the HSV POA, due to the safety, liability, and aesthetics issues involved, and the fact that this is a coming trend. He requested that there should be at least a minor wording addition now to the THA Rules and Regulations to include electric vehicles. He also stated he was selling his townhome and will be moving at the end of the month, so he tendered his resignation. Mr. Patrick was warmly applauded for his service.
· There was a lengthy discussion by Doug Butler and David Anderson (THA Architectural Review Committee) regarding a townhome where a contractor had begun construction on an addition and ramp without proper permit approval.
· Vice-President Dennis Simpson reported briefly on a project which is looking into how technology can be used to upgrade communications capabilities for the THA with the townhome owners, such as Zoom/streaming of association meetings, etc.
· The THA is seeking three bids for the renewal of the liability insurance policy. The company that has been used for many years has declined to write the coverage for the upcoming renewal due to unknown reasons.
· The THA had to purchase a new sprinkler pump for the one that failed at Majorca Courts. The old one was out of warranty.
· Other discussion items brought up by audience members included a request for handicap access for a scooter via a ramp from the parking pad to the sidewalk and another townhome owner who had multiple complaints which could not all be heard due to time constraints.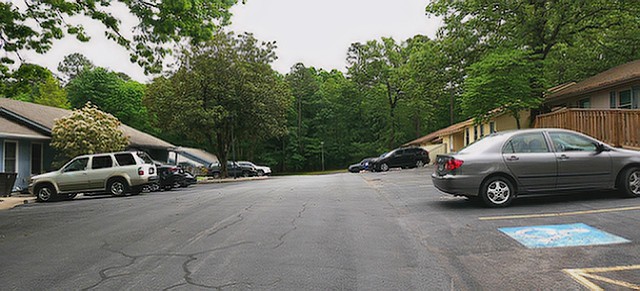 Townhouse Association Governing Documents Parking Policy
The THA Parking Policy was discussed by several members, and the issue was apparently the reason for the increased attendance. Board President, Charles Derryberry, stated the THA Rules and Regulations address this issue and referred members there for information. The Rules and Regulations state that:
Parking: Each townhouse owner has the exclusive rights by grant of easement to two (2) parking pads directly in front of or adjacent to his/her townhouse. If the two (2) pads are not available in front of the townhouse, owners may utilize "overflow" parking areas nearest his/her townhouse. Existing carports and or garages are considered parking pads. Parking anywhere but on pads or driveways is prohibited within the courts! Vehicles parked in townhouse courts must have a current license, HSVPOA stickers or passes and be drivable. Any vehicle that does not meet this criteria beyond a period of 30 days, except when stored in a garage or carport, shall be considered derelict and will be towed at the owner's expense.
And from the THA SUPPLEMENTAL DECLARATION OF COVENANTS AND RESTRICTIONS, VOL 679 PAGE 24 Section 5. Parking Rights. Ownership of each Lot or Living Unit subject to this supplemental Declaration shall entitle the Owner or Owners to the use of not less than two automobile parking spaces; and if same are not located upon the Lot, the parking space or spaces necessary to comply with this parking space requirement shall be as near and convenient to the Lot which it or they serve as is reasonably possible, together with the right of ingress and egress in and upon said parking areas. The Townhouse Association shall have the responsibility for assignment of the parking space or parking spaces as provided in this section of ARTICLE VII.
Also from the Supplemental Declaration, Section 3, (b): The use of any garage, carport, driveway or parking area, which may be in front of, adjacent to or part of any Lot or Living Unit covered by this Supplemental Declaration of Covenants and Restrictions as a habitual parking place for a commercial vehicle is prohibited. The use of any driveway, parking area, carport or garage without doors which may be in front of, adjacent to or part of any Lot or Living Unit as a habitual parking space for boats and trailers is prohibited. All garage doors shall be closed except as required to be opened for the purpose of ingress and egress.
Parking Policy Discussion at THA Board Meeting
Several comments by audience members stated that unauthorized persons utilizing parking spaces that are assigned to another specific unit have been a long-standing problem for townhome owners. A former director stated this issue has been brought up time and time again for at least 20 years and nothing has ever been done to resolve the issues.
Bobbie Wilson, Court Representative for Coronado Courts, and several other homeowners commented that painting the number of each unit on their two assigned parking places could go a long way in remedying this problem, but the Board President said they could not do it because it would cause other problems. He moved on to the next item for discussion.
Another THA Member requested that the discussion of Parking Pads not be closed and also that a committee be formed to look into the Parking Pad situation since it is such a long-standing problem that has plagued the THA for years, it is an issue of great concern to the homeowners, and it is the responsibility of the Board to address issues of concern to the homeowners. The homeowners present indicated their overwhelming support for this request.
Vice President Simpson suggested that an Ad Hoc committee be formed to investigate this matter in depth and make recommendations. President Derryberry said he preferred not to handle it in that manner but did say he would refer it to THA General Manager, Kevin Meacham.
The meeting was adjourned. The next meeting will be a voting meeting which will be held on Friday, May 13th.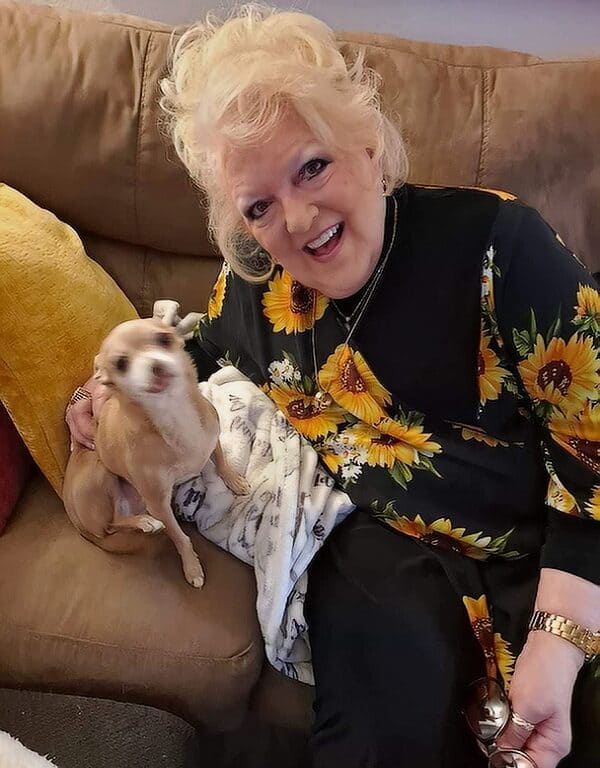 Missy Masterson Hale
Missy Masterson Hale is a Registered Nurse, Geriatric Care Manager, Professional Legal Nurse Consultant, and a Representative to the State of Arkansas' Silver-Haired Legislature. Since she retired from the Area Agency on Aging as their Director of Health Services, she has returned to acting in community theatre, most notably playing the lead role in "Texanna", a musical written in honor of Texas' Sesquicentennial and produced by the State of Texas. Her favorite role was as Helen Keller in "The Miracle Worker" and The Writer in "Words", an original play by HSV playwright, Glenn Calloway. In late summer 2022, she will be directing an Old Time Radio Theatre, "Vintage Hitchcock." She has also written and produced several instructional and educational videos for nurse's aides, canine behavior pieces for national publications, and poetry on a variety of topics. Missy lives on Lake Balboa in HSV with her Golden Retriever, "Brother Butter the Benevolent and Beloved", a German Shepherd named "Bellatrix the Brave and the Beautiful", and a geriatric Cockatiel named Bart. She loves to read, write, train dogs and take long road trips for good barbecue. She is a past President of The National Association of Dog Obedience Instructors and holds an additional degree in veterinary nursing.