May 19 – HSVPOA Trails Staff and Committee held QR Code Virtual Marathon award ceremony
HSVPOA Parks and Recreation Department hosted a QR Code Virtual Marathon that started on Wednesday, March 15 and ended on Monday, May 15, 2023. An award ceremony was held on Friday, May 19 to celebrate the conclusion of the marathon and winner. Bernita Russo received a recreation amenities pass as the QR code contest winner. Congratulations to Ms. Russo!
At the same time, the coordinator of many HSVPOA outdoor programs, Ginger Ladehoff, Outdoor Recreation Manager, was honored at this event because it was her last day serving the Village. Ginger was unexpectedly offered a job at The Vault in Hot Springs, much closer to her home.
Using personal resources, Trails Committee Chair Buzz (James) Carpenter presented the departing, much-loved manager with photos representing Ginger's time working in the Village.
Ginger's smiling face and positive attitude will be greatly missed in the Village, and we wish her well in her new endeavor.
Farewell to Ginger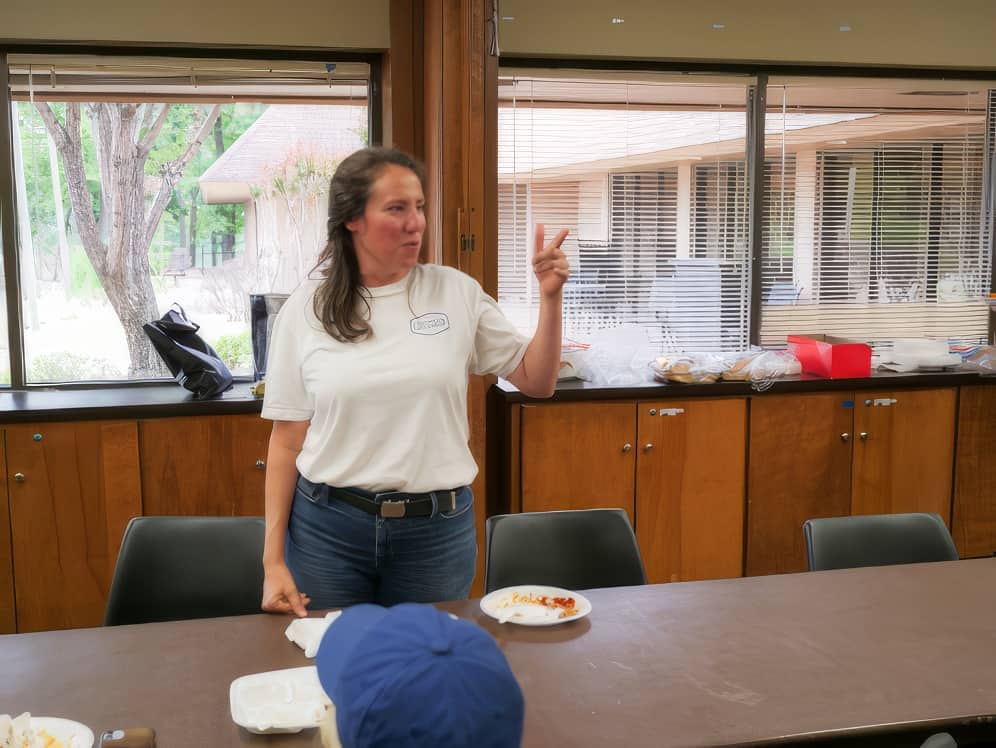 Collection of Photos Presented to Ginger
To expand the pdf, click on the icon labeled "Switch to Presentation Mode."
By Joe and Cheryl Dowden; Photos courtesy of Buzz Carpenter and Joe Dowden