Jill Fitzgerald as Rapunzel is wooed by her Prince, played by Kerry Blevins
By Janis Bremer, HSV Players
If you enjoyed "Lions and Tigers and Bears" in The Wizard of Oz, you will love the Witches, Giants, and Princes in the musical comedy Into the Woods this June 22-25. Tickets are on sale now here.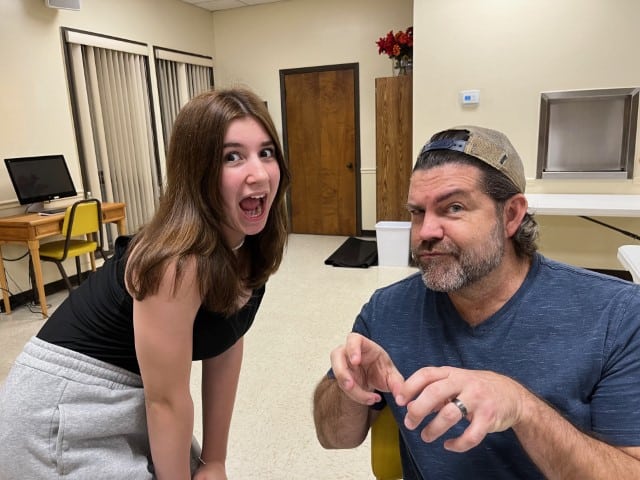 From the moment you enter the lobby of the Hot Springs Village Woodlands Auditorium, you will be in the magical kingdom of fairy tales and then journey with a Baker and his wife who must overcome four challenges to break the spell on their house. Cinderella and her family, Rapunzel, two Princes, a witch, Little Red Riding Hood, a mysterious man, and Jack and the Beanstalk all interact with comedy and adventure in the woods. You will also experience some truths about life in music, such as "Careful what you say; children will listen."
Don't miss this phenomenal show.
Go here to visit HSV Players website.
Click here to read more about Into the Woods.
Click here to purchase Into the Woods tickets.
Don't live here but would like to check us out? For more information and to book a Discovery Package or Day Tour, visit https://www.explorethevillage.com to begin exploring Hot Springs Village.
Schedule a golf round or a Stay and Play Golf Package here.
Go here to check out the Official HSVPOA Facebook Page.
Go here to join my Property Owner Facebook Group.