REFLECTIONS FROM HISTORY AND FAITH
BY JEFF OLSON
When asked who was America's first president, people will always respond with "George Washington." And why not? That's the correct answer, isn't it? Well…yes and no. Allow me to me explain in the next several paragraphs, as I shed some light on a great American, a man who played an important role in our nation's formative years and whose place in our history has often been overlooked or forgotten. His name was John Hanson, born on April 14, 1721.
During most of America's War of Independence, the Second Continental Congress accepted the responsibility of acting as the national government. Many understood that if America was to succeed in defeating the British, she would need not just a national government in name but one which would provide some centralized functions and coordination as well as foster cooperation and unity among the states in the war effort. Therefore, in June 1776 Congress appointed a committee to plan a permanent union of the states. The final draft of the plan was adopted and sent to the states for ratification in 1777. After several years of debate and some revisions, the Articles of Confederation were finally ratified by all 13 states on March 1, 1781. The signatures included that of John Hanson, delegate from Maryland.
Under the Articles of Confederation, the central government consisted of a Congress to which each state appointed delegates annually. Since there was only a legislative body and no executive or judicial branches, the president of the Congress was the highest office in the government. Article IX stated that Congress shall have authority… When the Articles went into effect, Samuel Huntington (CT) continued serving an existing term but resigned due to poor health. The same day, July 9, 1781, Samuel Johnston (NC) was elected president, however, he declined the office. On July 10, Thomas McKean (DE) was elected but resigned after less than four months. When the next session of Congress convened in November, John Hanson (MD) was elected President of the United States in Congress Assembled, the first to serve the one-year term in office specified in Article IX of the Articles of Confederation.
The position of president was strictly voluntary and largely a ceremonial one, consisting mostly of the duties of discussion moderator, handling official correspondence, signing documents and maintaining social relations with important allies. For Hanson, this work was generally tedious, and he considered resigning after just one week. However, colleagues urged him to remain because Congress at that moment lacked a quorum to choose a successor. Out of love for his country and a strong sense of duty, Hanson remained in office, and his accomplishments were anything but tedious.
In just one year in office, he was able to remove all foreign troops from American lands, as well as their flags. He also introduced the Treasury Department, the first Secretary of War, and the first Foreign Affairs Department. He led the flight to guarantee the statehood of the Western Territories beyond the Appalachian Mountains that had been controlled by some of the original thirteen colonies. He was also responsible for initiating a number of programs that helped America gain a world position. During his term, the first consular service was established, a post office department was initiated, a national bank was chartered, progress was made toward taking the first census, and a uniform system of coinage was adopted. He approved the Great Seal of the United States which is still used today. He officially received General George Washington after the American victory at Yorktown and appointed Benjamin Franklin, John Adams, John Jay, and Henry Laurens to negotiate the Treaty of Paris, which officially ended America's victorious War of Independence. Hanson was also the first president to call for a national day of Thanksgiving, issuing a proclamation declaring Thursday, Nov. 28, 1782, "a day of solemn Thanksgiving to God for all his mercies."
John Hanson had been a public servant for many years prior to his entry into national leadership. From 1750 to 1779 he served in various county leadership capacities in Maryland and was a leading opponent of the 1765 Stamp Act and the Townshend Acts. He was instrumental in Frederick County sending the first southern troops to join the Continental Army. Hanson founded a gun-lock company and played an important part in helping to increase troops for the Continental Army. Because funds were scarce, Hanson often paid soldiers and others with his own money. In June 1776, he chaired the Frederick County meeting that urged provincial leaders in Annapolis to instruct Maryland's delegates in the Continental Congress to declare independence from Great Britain.
John Hanson retired from public office upon completing his term as president of Congress, leaving a legacy more consequential and enduring than most Americans will ever know. A year later, his health still in decline; he died on November 15, 1783 at age 62. A bronze statue of him stands in the National Statuary Hall Collection in the U.S. Capitol.
While John Hanson has never had the recognition or notoriety of some of America's Founding Fathers, his leadership was instrumental in providing unity, order, and stability to sustain a yet infant nation prior to the Constitutional Convention of 1787. As one author noted, John Hanson may not have been present at our nation's birth in 1776, but he was essential in helping her draw her first breath.
In John Hanson and the Inseparable Union, author Jacob A. Nelson stated, "Thus was ended the career of one of America's greatest statesmen. While hitherto practically unknown to our people, and this is true as to nearly all the generations that have lived since his day, his great handiwork, the nation which he helped to establish, remains a fitting tribute to his memory. It is doubtful if there has ever lived on this side of the Atlantic a nobler character or shrewder statesman. One would search in vain to find a more powerful personage, or a more aggressive leader, in the annals of American history. And it is extremely doubtful if there has ever lived in an age since the advent of civilization, a man with a keener grasp of, or a deeper insight into, such democratic ideals as are essential to the promotion of personal liberty and the extension of human happiness."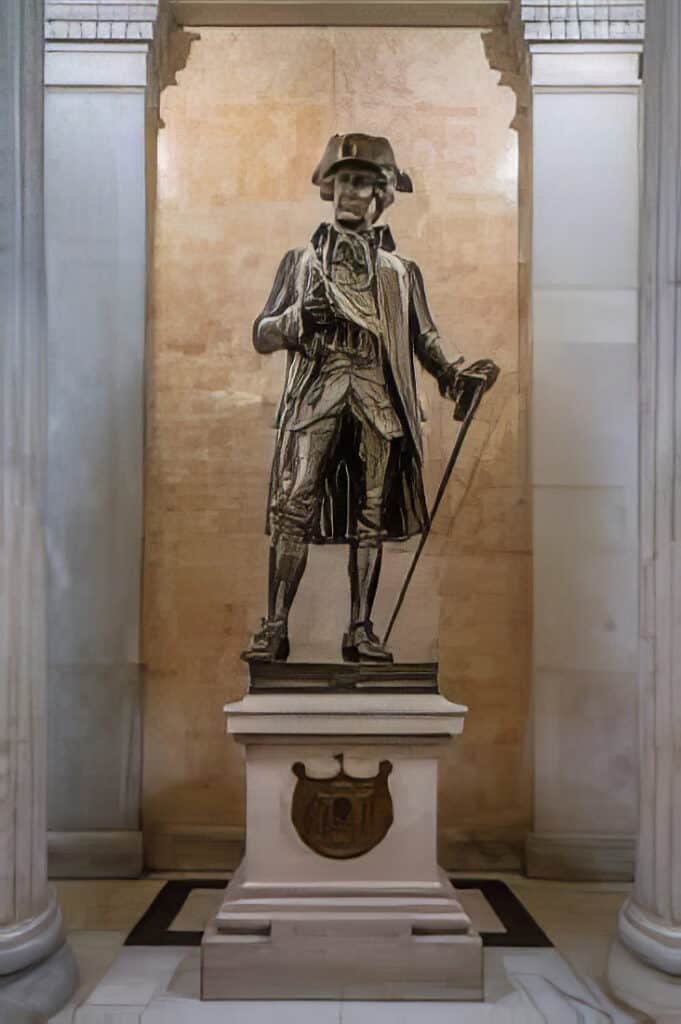 Cover Image: Portrait of John Hanson, President of the Continental Congress, circa 1770. Public Domain, Wikimedia Commons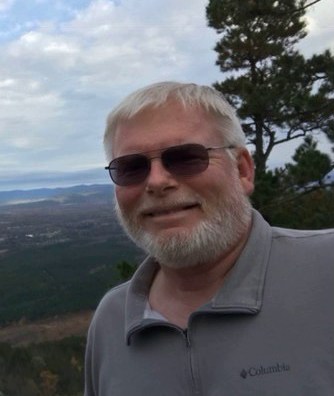 Jeff Olson, Author