Reflections from History and Faith
By Jeff Olson
I would venture to say that most men, and perhaps some women, have one particular vehicle which they would call a personal favorite. Maybe it's one that he or she owned, or maybe it's one they wished they had owned but never did. And then there are those who owned one once and sold it, wishing now that the sale had never taken place. Those memories of our favorite ride are enduring.
The story of my Ride was the latter of the three scenarios above, though I wasn't the one who owned the original. My father was an Oldsmobile man, having owned six between 1947 and 1974. He and my mother bought his third Oldsmobile in the spring of 1957 – a bright red Oldsmobile Super 88 two-door post with the standard 371 cubic inch Rocket V-8 engine and Rochester 4-barrel carburetor. Yes, that car would haul it! Some of my best memories of childhood were riding in that car, especially when we traveled from Washington (state) to Oklahoma and back (and all the sites in between) to see my mother's family every year. I had the backseat all to myself in those days, and the back dash served me well as a racetrack for my toy cars. And, the five back and side windows gave me a kind of panoramic view of some of the most beautiful country in this great nation.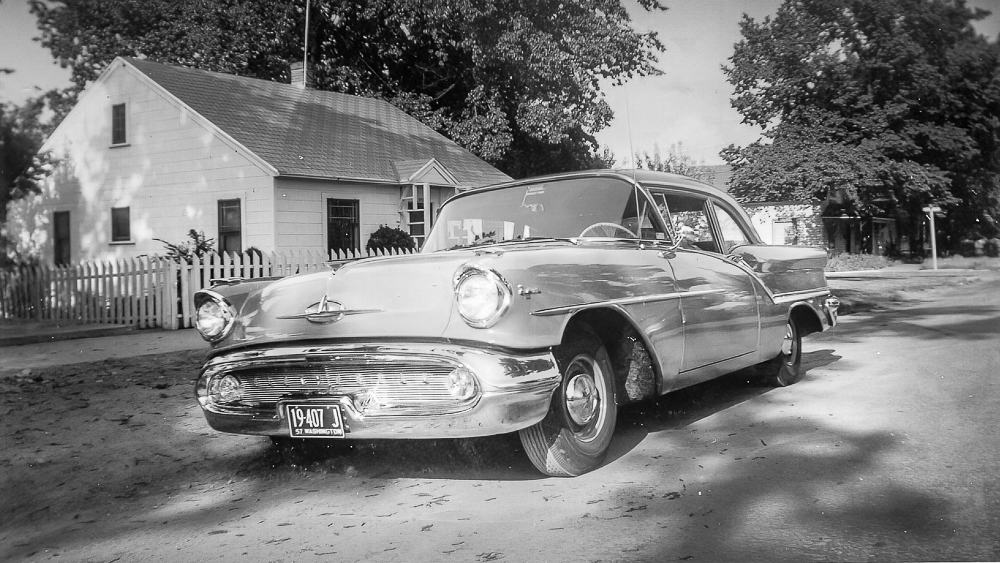 Almost from the day my father traded that car in 1962, I told myself that I would have my own such car one day. But then reality sets in as we get older, and along with that our necessities and priorities change. Then those dollars once intended for our favorite wheels are needed to pay the rent or mortgage, food, utilities, baby formula and diapers, and a different kind of ride – a set of wheels that fit a used minivan much better than a sporty or antique car.
However, I never gave up on that dream – but I did have to postpone it for longer than I had originally planned. But you know what? Not only did I buy a 1957 Oldsmobile, but I bought two – at different times. The first one was 35 years ago this month in March of 1988 which I found in Nebraska. The second one was in December 2010, which my son found for me in Indiana. The first one required more resources and work than a young family man could muster, so I had to sell it in 1994. The second one I bought after two of our three children finished college. Finally, I had a little money for discretionary spending. While I don't have her restored yet, I still enjoy an occasional drive around here and the friendship she still offers me, even parked in the garage. Perhaps one day, some of you folks will see her in a car show. I could go on and on about my Ride, but the point of this story is to set the stage for my next story.
This story began over sixty years ago, in the early 1960s. At the time, Lee Iacocca was vice president and general manager of Ford Motor Company. At the time, Ford had a compact car called the Falcon. Many of you probably can still remember those. I do, as a few of my friends had one. Admittedly, these were nifty little cars and quite a successful line for Ford. However, let's face it. They weren't exactly the kind of cars that would turn a girl's head…nor would they impress the guys with all those little ponies under the hood. Mr. Iacocca knew this all too well, so he envisioned a sporty youth-market car based on the compact Falcon. He pitched the idea to the leadership at Ford, and the decision was made to go forward.
     Executive stylist John Najjar, who was a fan of the World War II P-51 fighter plane, is credited by Ford with suggesting the name for this new car. He, along with Philip T. Clark, co-designed the first prototype of the Mustang known as the "Ford Mustang 1," in 1961. The Mustang 1 made its formal debut at the United States Grand Prix in Watkins Glen, New York, on October 7, 1962. 
    Two concept Mustang models were developed in 1962 and in 1963. The first production Mustang was launched 59 years ago this week on March 9, 1964, five months before the start of the 1965 production year at the Dearborn, Michigan plant. These early models were later referred to as "1964 1/2" models, although they were advertised as 1965s and were developed in record time and on a shoestring budget.  Ford introduced its 1965 Mustang at the World's Fair on April 17, 1964. In August 1964, the true 1965 model began production with minor design updates from the "1964 1/2" model. The Ford Mustang was an instant success. Ford planned for 100,000 Mustangs to be sold in the first year of sales, but dealers sold 22,000 on the first day and 120,000 by August 1964. A variety of options enabled buyers to configure their Mustang as anything from an economical runabout to a weekend race car.  Total sales for the 1965 model (including "1964½" cars) was 681,000—nearly seven times Ford's projections. The Mustang was the first of a whole new genre of automobiles, which would come to be known as Pony Cars. 
The Mustang is currently the longest-produced Ford car nameplate. Currently, in its sixth generation, it is the fifth-best-selling Ford car nameplate. Between 1964 and today, there have been a total of approximately ten million Ford Mustangs sold in the United States.
     My story is not over until I tell you about one of these Mustangs. In the fall of 1971, when I was in high school, I became a good friend of David Johnson. David was a year older than me and a fellow trumpet player in the high school band. He was the one who initially got me involved in church music which eventually led me to become a Christian and subsequently join a local church. While the latter was the most important fruit of our friendship, it was not the only one. David had a set of wheels that made our friendship most enjoyable. We covered no telling how many miles in his (his father's) yellow 1966 Mustang hardtop coup. While this little jewel was more of the "runabout" version, David tended to drive it like it was the "weekend race car." I was sure glad his father never took a ride with us…David pulled out all the horses (or ponies) those six cylinders could muster up, and all the while, "…bye-bye Miss American Pie, Drove my Chevy to the levee, but the levee was dry" (recently released) blaring out through the radio.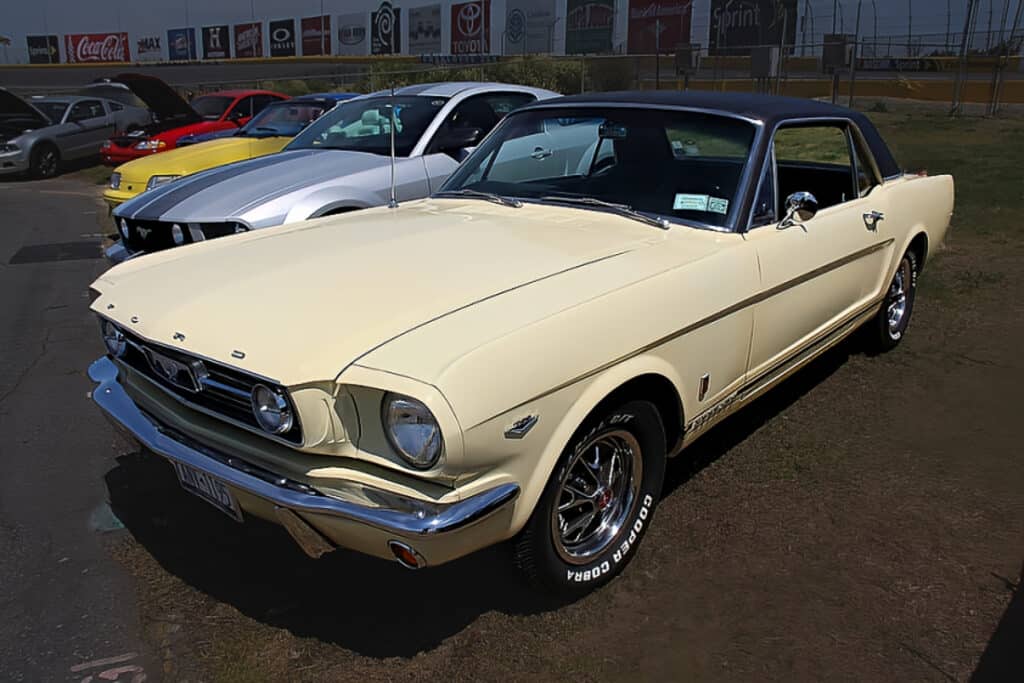 Though we didn't have a Chevy and we didn't drive it to the levee (dry or overwise), we did take that Ford to lots of other places. My memory of that Ride will stay with me for as long as I have a memory. I haven't seen or talked to David in over 40 years, but it wouldn't surprise me if he still had that car.
My Mustang memory is but one of millions that could be told. I guess it would be more personal if that had been my car, but David's parents and mine knew better than to turn either one of us loose in such a car without some controls of rules and ownership. Even so, after more than 50 years, I still recall it as the best of times for two boys who grew up in an era of great cars and great music.
Now that I have children of my own, guess what car is a part of their Ride? That's right! Our youngest daughter has owned not one but two Mustangs. My sister-in-law also owns one, so you might say Mustangs "run" in our family. Well….Oldsmobiles do too!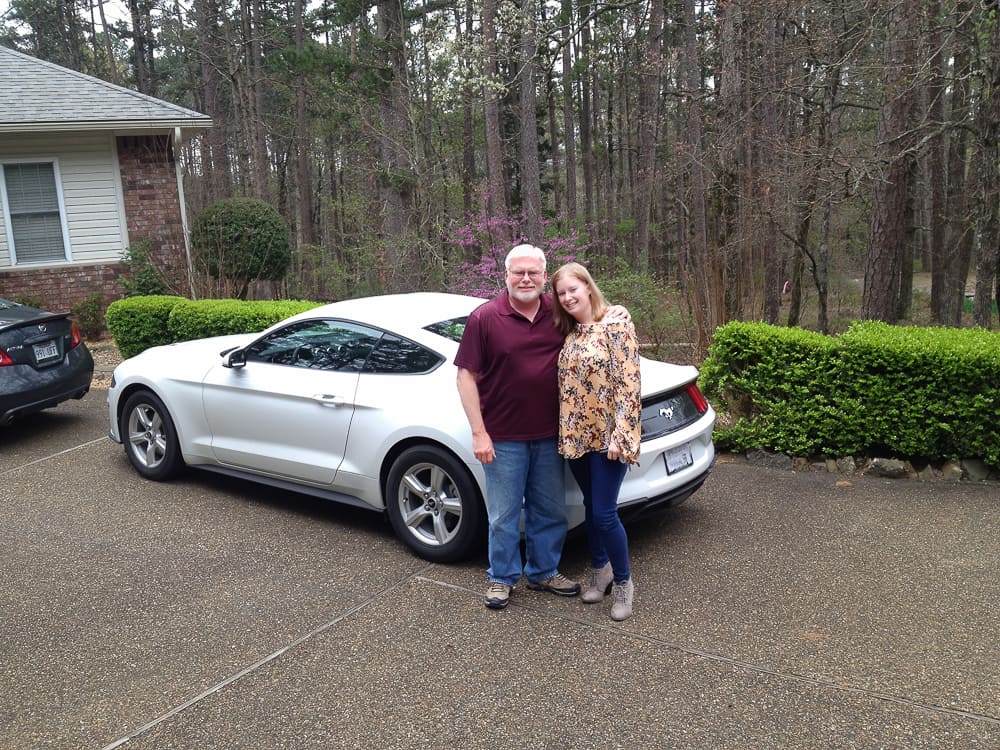 Cover Image: 1957 Oldsmobile Golden Rocket 88 purchased by author in December 2010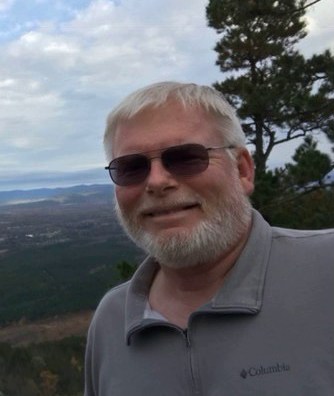 Jeff Olson, Author