Reflections from History and Faith by Jeff Olson, May 3, 2022

This Thursday, May 5th is one of the most important national observances of the year in America – the National Day of Prayer. This special observance has a long history in America, going back to April 17, 1952 when a joint resolution was passed by Congress and signed into law (Public Law 82-324) by President Harry Truman. In 1972 the National Prayer Committee was created. It is a non-profit evangelical Christian organization. The National Day of Prayer Task Force is a project of that committee. President Ronald Reagan signed an amendment to it (Public Law 100-307) on May 5, 1988, designating the first Thursday of May each year as the annual observance for the National Day of Prayer. As he stated: "On our National Day of Prayer, then, we join together as people of many faiths to petition God to show us His mercy and His love, to heal our weariness and uphold our hope, that we might live ever mindful of His justice and thankful for His blessing." This year is the seventieth anniversary of this national observance.
Before 1952, days of prayer and thanksgiving were proclaimed by our nation's leaders for well over two centuries. On July 20, 1775 the Continental Congress issued a proclamation recommending "a day of public humiliation, fasting, and prayer" be observed. In 1795 George Washington proclaimed a day of public thanksgiving and prayer. On May 9, 1798, John Adams declared this day as "a day of solemn humility, fasting, and prayer." On March 3, Abraham Lincoln signed a Congressional resolution, during the Civil War, which called for April 30, 1863, as a day of fasting and prayer.
The theme for this year's National Day of Prayer is "EXALTETH THE LORD, WHO HAS ESTABLISHED US" which comes from Colossians 2:2-7. As stated on the National Day of Prayer website: "This theme is set against the backdrop of an inspiring painting created exclusively for the National Day of Prayer by renowned Christian artist, Ron DiCianni. The image illustrates God's people joining His angels in EXALTING Him as we pray, because He is God Almighty. We have bold access to His throne and passionate confidence as we pray – because HE HAS ESTABLISHED US in this nation and is working in the heavenlies to accomplish all that He has purposed – as we PRAY FOR AMERICA!
The National Day of Prayer is a tremendous and always timely opportunity to reflect back on America's Godly heritage and for Americans of various faiths to express thankfulness to God for His providence in our families, communities, and nation – and for the freedom we still have to openly express this beyond the four walls of the church building and home.
Most important and fundamental though is our nation's desperate need for each of us to humbly submit ourselves before God's throne, acknowledge His sovereignty, repent of our sins, and accept His offer of mercy and redemption (Romans 3:24-26). Only by starting here can the restoration of America become a reality (II Chronicles 7:13-14).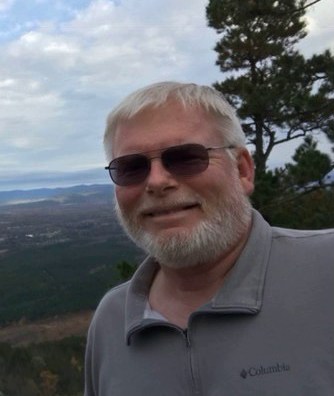 Jeff Olson, Author