On November 28, 2022, Hot Springs Village POA Superintendent Todd Noles poured a little diesel fuel on 15,000 cubic yards of cut trees and brush located at "The Pit" in Hot Springs Village, igniting the fire with a blow torch. The Village Public Services Department conducts a burn approximately twice a year at the Terlingua Drive facility, which is where the Superintendent has his office. Noles has overseen this task for six years.
A permit to burn the debris must be obtained from the Arkansas Department of Energy and Environment Quality (ADEQ). This free permit is good for a three months window, but Noles must notify ADEQ both when the burn is started and finished.
Noles works closely with the Fire Department to ensure the safety of the operation. In addition to the oversight by the HSV Fire Department, a trench is dug completely around the burn area to keep the fire from escaping. The fire is monitored around the clock under the watchful eye of Noles and staff as long as there is an eight-inch flame.
Nole said, "So far, we have had successful burns. We apologize for any smoke, but this is something that has to be done to sustain control of the debris that we remove throughout the year. These are hazardous trees around people's homes, trees removed from the roadway, and leaning over the road – basically all the trees the POA cuts. Also, some of the debris is from hazardous trees removed by contractors. When we allow them to use our dumping site, they give us a big price break. In addition, the pit has debris removed from golf courses."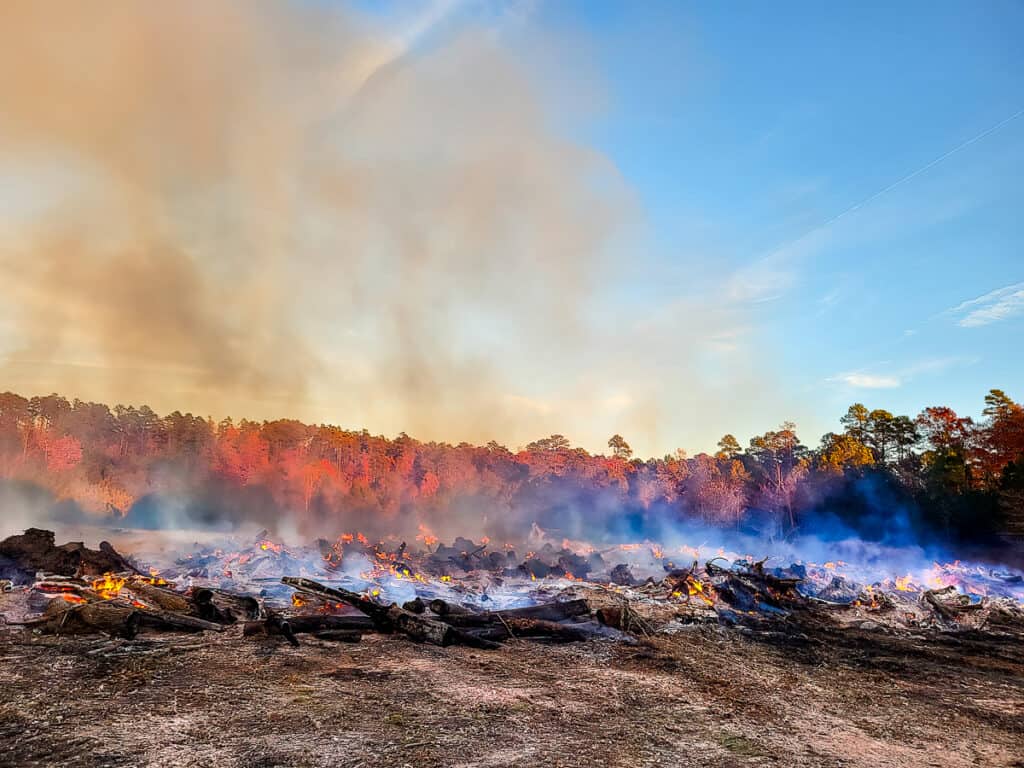 Report by Cheryl Dowden; Photography by Superintendent Todd Noles