Reflections From History And Faith
By Jeff Olson
Jacob and Levi. Sounds like two Bible characters, doesn't it? They are, but those two characters do not figure (at least not directly) into my history story for today. The Jacob and Levi of this story are two different guys altogether, but I guess they could have been named after those in the Bible. I hope you'll take a few minutes to read what follows. It's a very brief version of a much larger story which I would venture to say has affected each and every one of you. By the time you finish reading this, I think you will agree.
Levi (1829-1902) was the youngest of seven children, born to father Hirsch and mother Rebecca. After his father died from tuberculosis at age 18, Levi and his sisters emigrated from Bavaria to New York. There, they joined his two older brothers, Jonas and Louis, who owned a successful wholesale dry goods business. Levi began to learn the trade himself as he peddled goods from his brother's store and observed their business regimen.
Wanting to get out on his own, Levi moved to Louisville, Kentucky, and sold his brother's supplies there until 1853 when he at last decided to seek his own fame and fortune…. or at least fortune. He also became an American citizen that year. He figured that the California Gold Rush might provide a lucrative opportunity for success, so he traveled to San Francisco in March 1854, joining his sister Fanny and her family. There, he established a wholesale dry goods business under his own name and served as the West Coast representative of the family's New York firm. Eventually, Levi would rename his company.
Levi's new business consisted mostly of imported dry goods from his brothers in New York. These included things such as clothing, bedding, purses, handkerchiefs, and combs. One of his customers was a man by the name of Jacob Davis (1831-1908). Davis, born Jacob Youphes, was a tailor who immigrated to the United States from Latvia in 1854. He ran a tailor's shop in New York City before moving to Maine and then San Francisco in 1856, and then to the California Gold Rush town of Weaverville.
Jacob's itinerant nature wouldn't let him stay in one place very long. In 1858, he moved to Canada to seek out a better living for him and his new wife, Annie. He ended up spending most of his time panning for gold on the Fraser River. In 1867, the travel bug hit him again, so he took Annie and his family (eventually six children) to Virginia City, Nevada where he worked as a salesman and eventually back as a tailor. In 1868, the Davis family moved to Reno, Nevada where Davis helped build a brewery, a venture in which he lost everything. Not being one to give up, he again went back to his old trade as a tailor.
In his tailor shop, Davis made a variety of items, mostly all functional – things such as tents, wagon covers, and horse blankets mostly for railway workers. Davis used a heavy-duty cotton duck cloth and cotton denim which he bought from none other than Levi's company in San Francisco. However, what Jacob did evidently was unique for the time. In order to strengthen the stress points of the horse blankets and tents, Davis used copper rivets to reinforce the stitching. It worked! With necessity being the mother of invention, one day, a lady came into his store and asked him to make a pair of "cheap" but strong work pants for her "large" husband, who was a woodcutter and had a proclivity for going through pants rather quickly. Well, it didn't take Davis long to figure out that what worked for the other cloth items he sold would likely work for men's pants as well, or maybe even better. He went to work using duck cloth and reinforced the weak points in the seams and pockets with copper rivets. Soon thereafter, he also started using denim cotton for the pants material. So successful was this new product among the railroad workers that he could not keep up with demand. Davis had the product, but he didn't have the capital needed to grow it to its potential.
     So, in 1872, he approached his old acquaintance Levi for financial backing in the filing of a patent application. Levi Strauss agreed. The patent application was rejected several times by the patent office, but it was finally granted jointly one hundred fifty years ago, May 20, 1873. US Patent No. 139121 for "Improvements in fastening pocket openings." Also that year, Davis started sewing a double orange threaded stitch design onto the back pocket of the jeans so that they could be distinguished from those made by his competitors. This trademark feature also became Registered US Trade Mark No. 1339254.
Back in San Francisco, Levi's tailor shop had grown considerably and was now set up to exclusively make Davis' working pants. Jacob and his family moved there so he could run this shop. As demand continued to grow, the shop was replaced by a manufacturing plant which Davis managed for Strauss. Davis continued to work there for the remainder of his life, overseeing production of the work pants as well as other lines, including work shirts and overalls.
These pants were originally called "waist overalls" or "overalls" until around the mid-twentieth century when the name 'jeans' became more common. The word 'jeans' came from the cotton work pants worn by sailors from the port of Genoa, Italy, who were themselves known as Genes. The term "Levi's" did not originate with the company but with the public. I suppose it was conceivable that the term for the jeans could have been "Jacob's" or "Davis's", but Jacob Davis evidently never insisted on his name being included in the product name. Therefore, Levi Strauss exclusively became synonymous with the pants. This has led to the common myth that Levi invented Levi's.
Levi Strauss never married. His legacy was built on his tremendous business acumen, contributions, and philanthropy. In 1994, he was inducted into the Hall of Great Westerners of the National Cowboy and Western Heritage Museum. The Levi Strauss Museum is located in the house where he was born in Buttenheim, Germany. There is also a visitors center at Levi Strauss & Co. headquarters in San Francisco.
However, let's be sure to remember that it was an obscure, innovative Jewish tailor in Reno, Nevada, who added the trademark rivets and stitching to work pants. I hope the next time you put on a pair of Levi's you will remember the name of Jacob as well. At the historic location of Jacob Davis' tailor shop: 211 N. Virginia Street in Reno, Nevada, the Reno Historic Resources Commission placed a historic marker on May 20, 2006.
In the larger picture, and during these seasons of patriotic remembrances and celebrations, it is timely to be reminded that no item of clothing is more American than the blue jeans invented and perfected by two visionary immigrants who turned denim, thread, and a little metal into one of the most, if not the most, popular clothing product in the world. And now you know the genes of the jeans.
Thank you, Jacob and Levi!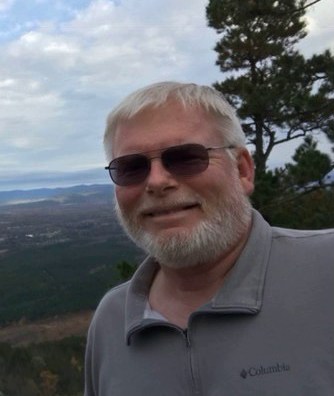 Jeff Olson, Author