Years ago we were kinder. Everybody looked out for one another. We need to go back to that. It takes us all. We gotta do better at looking out for each other instead of breaking each other down.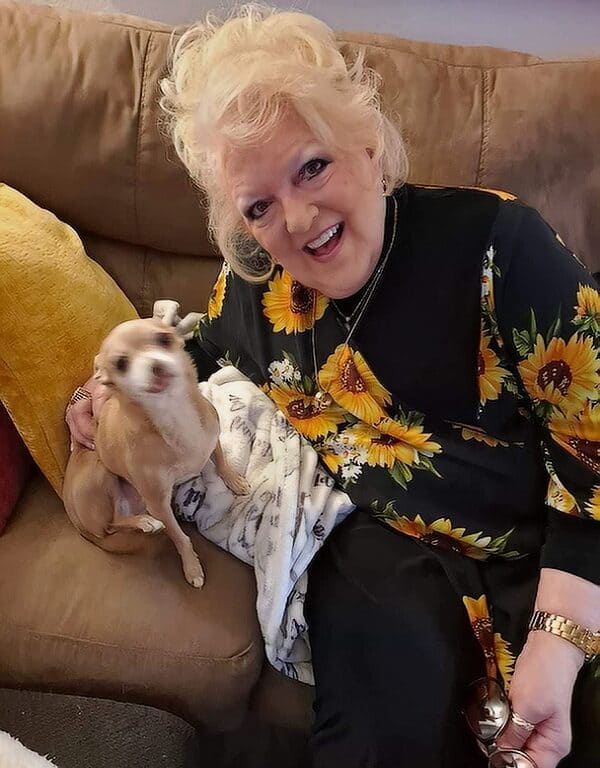 Missy Masterson Hale
Missy Masterson Hale is a Registered Nurse, Geriatric Care Manager, Professional Legal Nurse Consultant, and a Representative to the State of Arkansas' Silver-Haired Legislature. Since she retired from the Area Agency on Aging as their Director of Health Services, she has returned to acting in community theatre, most notably playing the lead role in "Texanna", a musical written in honor of Texas' Sesquicentennial and produced by the State of Texas. Her favorite role was as Helen Keller in "The Miracle Worker" and The Writer in "Words", an original play by HSV playwright, Glenn Calloway. In late summer 2022, she will be directing an Old Time Radio Theatre, "Vintage Hitchcock." She has also written and produced several instructional and educational videos for nurse's aides, canine behavior pieces for national publications, and poetry on a variety of topics. Missy lives on Lake Balboa in HSV with her Golden Retriever, "Brother Butter the Benevolent and Beloved", a German Shepherd named "Bellatrix the Brave and the Beautiful", and a geriatric Cockatiel named Bart. She loves to read, write, train dogs and take long road trips for good barbecue. She is a past President of The National Association of Dog Obedience Instructors and holds an additional degree in veterinary nursing.