Reflections From History and Faith
By Jeff Olson
BY JEFF OLSON
A favorite tradition in our home between Thanksgiving and Christmas is watching movies with strong family and seasonal themes. These special times have been important to us because they've conveyed and reinforced core Christian and American values; values which my wife and I grew up with, instilled in our children, and still hold to. One of our favorites is It's a Wonderful Life which premiered 76 years ago this week (December 20). The film is a wholesome presentation of Americana and a classic portrait of hometown America replete with enduring principles and transcendent truths. Though you may have seen this movie and perhaps many times, I want to share a brief history and some core moments of the story which hold some deep treasures and timeless reminders for us.
It's a Wonderful Life was based on "The Greatest Gift", a short story by Philip Van Doren Stern (1900–1984), an American author, editor, and Civil War historian. Stern told later that the idea for this story came to him "complete from start to finish" while he was shaving on the morning of February 12, 1938. He wrote an outline that day and put it away. With the story still tugging at him, a few months later he wrote what he called a "pretty terrible" first draft. Stern revised it several times periodically and eventually showed it to his literary agent in April 1943. While the agent liked the story, she nevertheless told him that a fantasy story would likely be a hard to sell to magazines. Indeed it was. Still, Stern loved the story and wanted to share it with as many folks as he could.
So, he had 200 copies privately printed as a 21-page pamphlet. He sent two copies to the Library of Congress with a copyright registration form. He signed most of the others and sent them as Christmas cards to his friends in 1943. Stern's Hollywood agent asked him if she could "offer the story to the movies." Stern thought what a long shot that would be, but what would he have to lose? According to Stern's daughter, one day in March 1944, the family telephone rang and she answered it. On the other end of the line was a Western Union operator asking to speak with her father. In response to the caller, Mr. Stern called out "Hold me up, I can't believe it!" The Western Union operator read a telegram from Stern's Hollywood agent telling him the story's movie rights had been sold for $10,000. RKO Radio Pictures planned to turn the story into a movie for actor Cary Grant, who had recommended the purchase.
With a contract for film rights, magazines now agreed to publish the story, including Readers Scope and Good Housekeeping, as well as book publisher David McKay. The text of the story as it appeared in the original pamphlet was reproduced verbatim in McKay's book and in magazines and anthologies that published the story in the following decades.
In 1945, RKO sold the film rights to the story, along with the three scripts, for $10,000 to Producer/Director Frank Capra's newly-formed film production company, Liberty Films. Capra hired husband-and-wife screenwriters Albert Hackett and Frances Goodrich to create a completely new script, with some modifications. Capra sent a copy of the script to his longtime collaborator, actor James Stewart, who enthusiastically agreed to play the lead character, George Bailey.
George Bailey was born and raised in Bedford Falls. His dream was to strike out on his own, travel abroad, go to college and become an architect – all of which he had saved enough money to do. The last thing he wanted was to stay in Bedford Falls and continue working at the family business, the Bailey Building & Loan Association (B&L), founded by his father Peter Bailey who was the CEO. Upon Peter's death, George (the eldest of two brothers) was selected by the B& L Board to succeed him – a job he didn't want but reluctantly accepted out of love and respect for his father and the needs of his community. Henry F. Potter, "The richest and meanest man in the county," would do just about anything to acquire what he didn't already own or control. The B&L was one of only a few remaining local institutions of its kind in town which had avoided Potter's powerful and greedy hand. In George's words, "this town needs this measly one-horse institution if only to have some place where people can come without having to crawl to Potter."
When the bank runs of the Great Depression reached Bedford Falls, Potter took strong advantage and bought several failing businesses, including the bank – but he couldn't buy the B&L. As George and his new bride Mary set out for their honeymoon, they noticed the growing lines of people outside the B&L. George couldn't leave town without finding out what was going on. You guessed it: He went back and offered their honeymoon savings to cover (as far as it would go) their customer's money loss. With some of them asking to withdraw all their money, George had to explain in principle how the B&L worked. "…you're thinking of this place all wrong, as if I had all the money back in a safe. The money's not here." He points to one person lined up, and then to others one at a time, saying, "….your money's in Joe's house….that's right next to yours….and in the Kennedy house, and Mrs. Macklin's house, and a hundred others. You're lending them the money to build, and then they're going to pay it back to you as best they can….Now, we can get through this thing all right. We've got to stick together, though. We've got to have faith in each other."
As George saw it, money was a part of stewardship which included not only family but community as well. This was at the heart of his explanation at the B&L, in that as neighbors it was part of their responsibility to reinvest their money back into the community. George understood that strong families and businesses were the moral and economic heart and foundation of Bedford Falls. And when hard times arrived, the B&L (unlike other businesses) didn't rely on a bail-out from Mr. Potter. Rather, they relied on their long-standing relationships with one other within the community and their own resources, including the personal ones of character, integrity and faith. In one scene of the movie, if you look closely you can see in the background a plaque underneath Peter Bailey's picture on the wall which reads: "All you can take with you is that which you've given away."
Several years later on Christmas Eve during a bank audit, George's absent-minded Uncle Billy lost the B&L cash reserves (actually inadvertently giving it to old man Potter in a rolled-up newspaper at the bank). In the face of possible bankruptcy, scandal, and prison and with long-time pent-up feelings of disappointment, anger and failure, and in an act of desperation, George was on the brink of committing suicide when he was preempted by a 292-year-old heaven-sent guardian angel named Clarence Odbody.
Clarence's mission was to save George and give him a new desire to live. Perhaps too, if successful, Clarence might earn his wings. Clarence wisely and creatively revealed to George just how precious life is and how his life had positively influenced and shaped the lives of so many others – by showing him what the world would have been like had he never been born. Ultimately, and through the same faith and prayers of George and his family and friends which had brought Clarence in the first place, it was the community of love and faith who came to George's rescue with financial donations far exceeding the B&L's needs. Most importantly though, they gave George a renewed understanding of where genuine wealth is found and how rich he truly was. As George's brother Harry toasted, "Here's to my brother George: The richest man in town!"
Among the lessons of It's a Wonderful Life, we are reminded of the realities of good and evil, of humanity's frailty and virtue, and of the place and importance of love, faith, humility, character and hard work, and of the most important gift of all – life. These are interwoven in the relationships within and among families which are the building block of society, and of communities with social, business, and civic institutions that are fundamental to keeping America cohesive, unified, strong and free. The movie is indeed a testimonial of what has made America so exceptional and much of what is missing in our nation today.
Most of the millions of faithful viewers of It's a Wonderful Life over the years would have likely thought this treasure to be a box office hit of its time, but think again…it was not even in the top ten of the year. Try number 26! Despite five Oscar nominations (including Best Picture, Best Director and Best Actor) and even one win (Technical Achievement for the movie's "chemical snow"), it didn't even recoup the cost of production. Plus, it practically ended the career of a great Hollywood director and was a death blow to a motion picture company.
In 1948 Frank Capra and his partners sold Liberty Films to Paramount Pictures. And now comes what some faithful It's a Wonderful Life viewers might consider a Christmas miracle. In 1974 then-owner of the film, National Telefilm Associates, through a clerical error failed to renew the film's copyright, which placed the film in the public domain. This was fortunate for TV stations and home-video companies because no royalty payments were required. Therefore, television stations aired the film extensively, while home video companies made copies widely available for rental and sale. It's a Wonderful Life reached entirely new audiences during its copyright-free period (1974-1993) and it still remains the most-watched Christmas movie in America. It is estimated that, had the owner of the film renewed the copyright royalties, 26 million dollars annually would have been received. The real winners of this colossal blunder have been the American public and beyond – those many generations of whom have had the benefit and pleasure to see this film. Oh, by the way…had the copyright to It's a Wonderful Life been renewed back in '74, it would have cost the owners a whopping four dollars. Who knows…maybe the person responsible for the copyright renewal snafu was a guardian angel himself or herself…for the film.
Speaking of angels: Last but not least, let's remember Clarence's note to George in the last scene of our movie: "No man is a failure who has friends." And, lest we forget….Clarence did earn his wings! "Attaboy, Clarence!"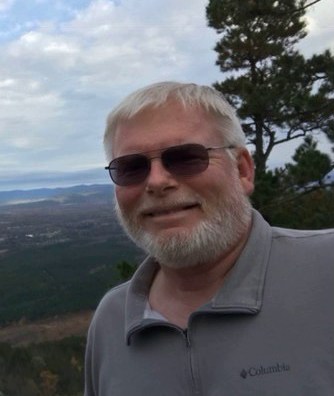 Jeff Olson, Author
National Telefilm Associates – Screenshots of the movie, Public Domain, Wikimedia Commons