Spike Girl Leesa Sikes uses her retriever to reach Lynda Grasse's ball.
Spike Girls Having Fun!
The Spike Girls got in a round of golf before the rain. Lynda Grasse hit a very unusual shot on #15 Cortez. She, of course, had to take relief, but not before her friends got a big chuckle out of her predicament. Lynda points to her ball in one photo, and another shows Spike Girl Leesa Sikes using her retriever to reach Lynda's ball. Good for a laugh, but not the score!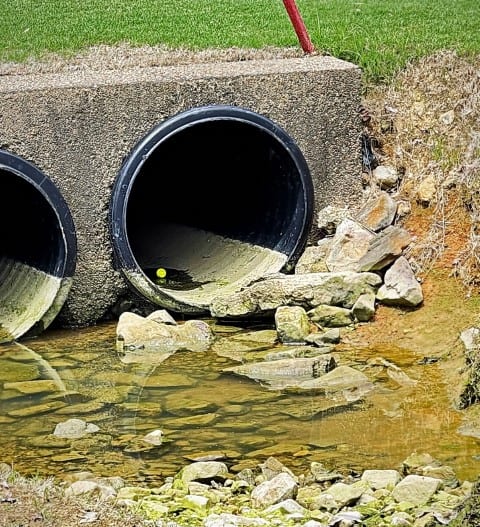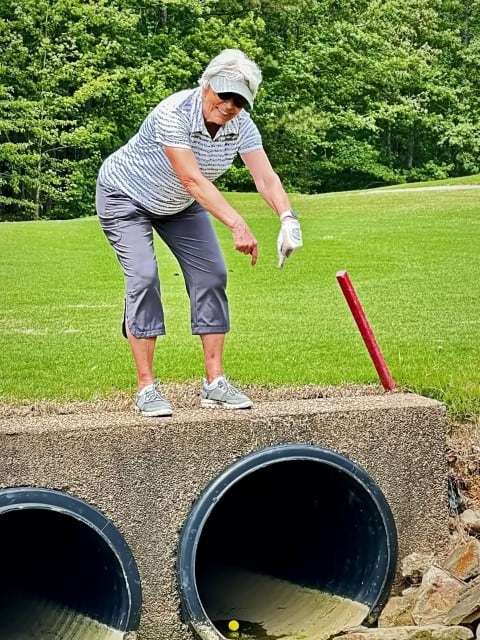 By Jamie Federick; Photos by Jamie Federick
Click here to read "Hot Springs Village Spike Girls Participate in Holey Moley Golf Tournament."
Don't live here but would like to check us out? For more information and to book a Discovery Package or Day Tour, visit https://www.explorethevillage.com to begin exploring Hot Springs Village.
Schedule a golf round or a Stay and Play Golf Package here.
Go here to check out the Official HSVPOA Facebook Page.
Go here to join my Property Owner Facebook Group.