Thanks to everyone who attended our first Arts and Crafts Show with demonstrations and classes at the Balboa Club on May 14. It was a huge success! On the second Saturday of each month, our events will continue.
On Saturday, June 11, 2022, we will be offering two classes at the Balboa Club.
Acrylic Pour Painting Techniques – Artist Ana Maria Furseth – You will create a take-home masterpiece. All supplies included. From 11:00 AM to 1:00 PM. $25
Create a Vintage Glass Garden Sculpture – Artist Judy Nowak – All supplies included to create your unique garden treasure. Pick up your piece the next day. From 1:30 PM to 2:45 PM. $25
If you are interested in attending either one of the classes, please contact Judy Nowak by phone at (817) 559-1558 or by email at [email protected]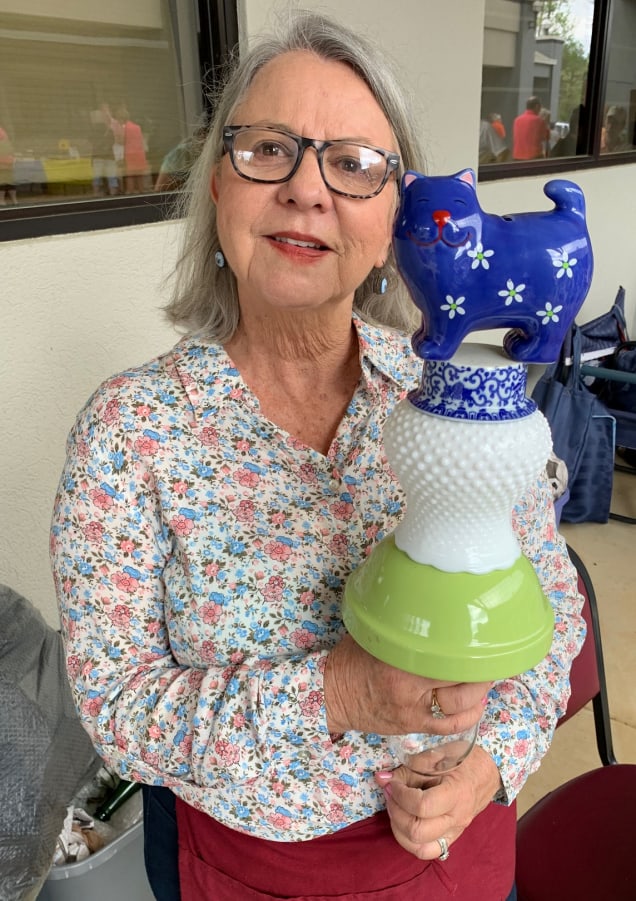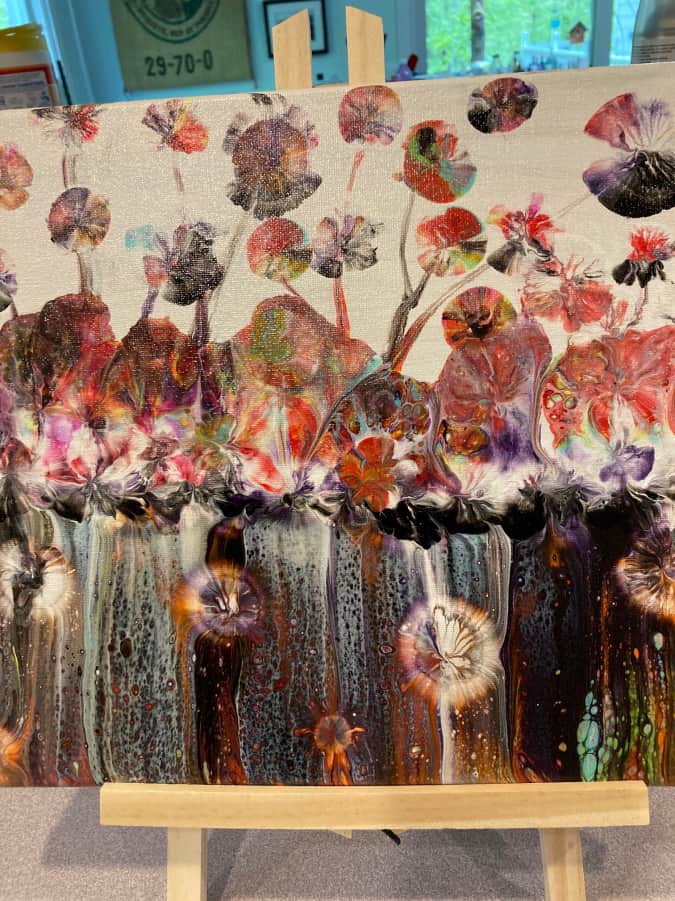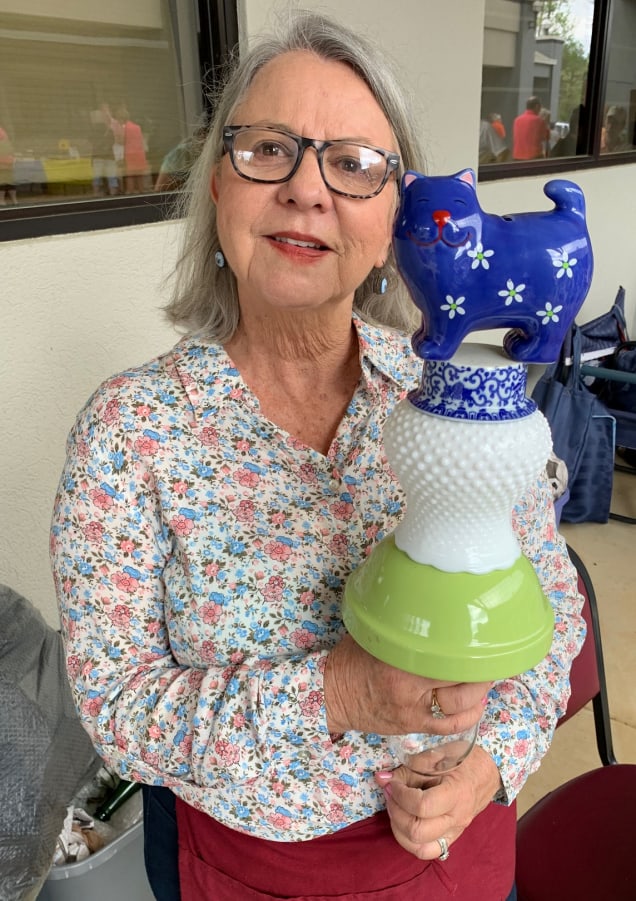 Author/Artist Judy Nowak
Judy has been creating art since she was a kid. Mixed medium would probably be the best description for what she does most. She works in glass, mosaic, paint, and garden design. Judy has taken numerous classes in art history and instruction as well as owned an Art Gallery. She is also a Master Gardener.