Cover Image: Flanders Battlefield (Source: Wikimedia Commons)
   Reflections From History And Faith

By Jeff Olson

   Flanders Fields is a common English name for the World War I battlefields located in an area straddling the Belgian provinces of West Flanders and East Flanders as well as the French department of Nord, part of which makes up the area known as French Flanders. Today, if you visit Waregem, West Flanders, Belgium, you will find a quiet, peaceful field of graves with white crosses. These crosses represent soldiers killed liberating Belgium during several horrific battles of World War I. Also, you will see a beautiful memorial paying tribute to those soldiers. From 1914 to 1918, this region was a major battle theatre on the Western Front during the War. American soldiers were among close to one million soldiers from more than 50 different countries who were wounded, missing, or killed in action there. Entire cities and villages were destroyed, and their population scattered across Europe and beyond.

This cemetery, the Flanders Field American Cemetery, commemorates 411 service members of the United States Armed Forces, of which 368 are interred. Forty-three names of the missing are inscribed on the Walls of the memorial. Flanders Field American Cemetery & Memorial is one of eight overseas World War I cemeteries designed and administered by the American Battle Monuments Commission (ABMC), a federal agency created 100 years ago, in 1923.

One of those soldiers who fought in this theater, Lieutenant Alexis Helmer, was killed in action on May 2, 1915, in the Second Battle of Ypres. He was buried in a makeshift grave later that day. A close friend of Helmers was a Canadian doctor named Lieutenant Colonel John A. McCrae. McCrae was a medical officer with the First Brigade of the Canadian Field Artillery, and was stationed near Ypres, Belgium, in the area called Flanders. In a letter written to his mother, McCrae described the battle: "For seventeen days and seventeen nights none of us have had our clothes off, nor our boots even, except occasionally. In all that time while I was awake, gunfire and rifle fire never ceased for sixty seconds … And behind it all was the constant background of the sights of the dead, the wounded, the maimed, and a terrible anxiety lest the line should give way." Then, after having already spent those horrific seventeen days treating injured men, he was then faced with performing his close friend's funeral ceremony in the absence of a chaplain. While taking a short rest on the back of a parked ambulance, he could see a nearby cemetery with wild poppies that had sprung up in the bomb craters and ditches all around and among the newly-made graves for the fallen. Amid the beauty of the poppies and the depth of his anguish and exhaustion, McCrae penned fifteen lines of verse on a notepad. Why he thought, had the poppies come out in such numbers, forming a blanket of red across the landscape? It was as though they were responding to those fallen soldiers by welcoming them to their home with a sort of red carpet. Why poppies?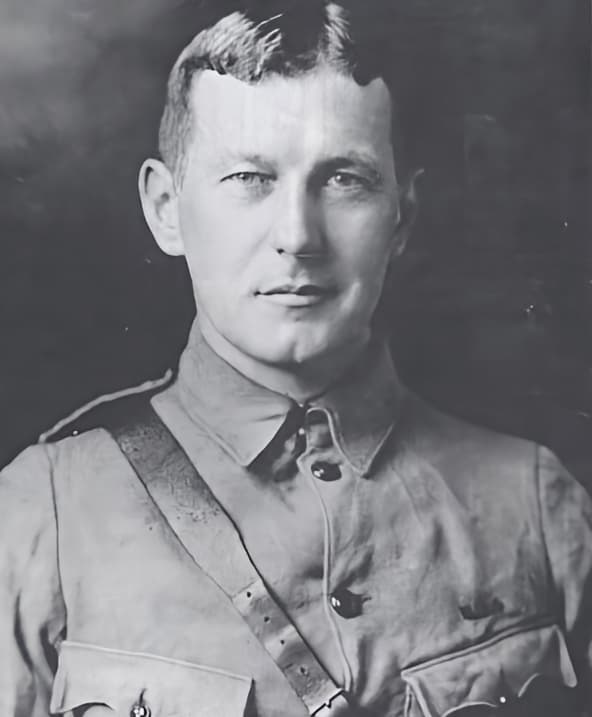 Poppy seeds can lie on the ground for years, and only when no competing vegetation is in the vicinity, and the ground is firmly rooted up will the poppy seeds germinate and sprout. Since most of the Western Front consisted of such churned-up soil, poppies blossomed like never seen before. This was enhanced by nitrogen in the explosives and lime from the shattered rubble of the buildings, which all served as fertilizer of sort. The churned-up battlefields of Belgium and France and the newly dug graves of fallen soldiers provided the perfect conditions for death and destruction to give rise to new life and beauty in a sea of flowers.
A young soldier, Sergeant-Major Cyril Allinson, who was delivering the mail, watched McCrae write in his notebook. Allinson recalled that "His face was very tired but calm as he wrote. He looked around from time to time, his eyes straying to Helmre's grave." When McCrae completed the poem, he handed his pad to Allinson, who read it and thought it captured the scene perfectly. Amazingly, McCrae was dissatisfied with it and tossed the poem away, but a fellow officer retrieved it. McCrae worked on the poem for months before considering it ready for publication. He sent his poem In Flanders Fields to The Spectator magazine in London, where it was rejected. It was then sent to Punch magazine (a British satirical paper popular with troops during the War) which published it – anonymously, without McCrae's name on December 8. 1915. However, Punch did attribute the poem to McCrae in its year-end index.
Having had his first poems published while he was in medical school, McCrae's most famous poem reached a larger audience through In Flanders Fields and Other Poems (1919). In Flanders Fields is a lyric poem written in the form of a 15-line rondeau, in which the voices of the dead contrast the beauties of life and nature with their fallen state. In Flanders Fields is both a memorial for the fallen and a call-to-arms with the dead urging those still living to take up their cause and continue the fight. It has since become one of the most famous lyric poems of World War I, coming to symbolize the sacrifice of all who fought not only in the First World War but in wars since. The red poppy is still used as a symbol to commemorate Days of Remembrance across the British Commonwealth, on Memorial Day and Veterans Day in America, and in other English-speaking countries. McCrae himself never lived to see his poem's post-war legacy. He died in France of cerebral meningitis on January 28, 1918, and was buried with full military honors.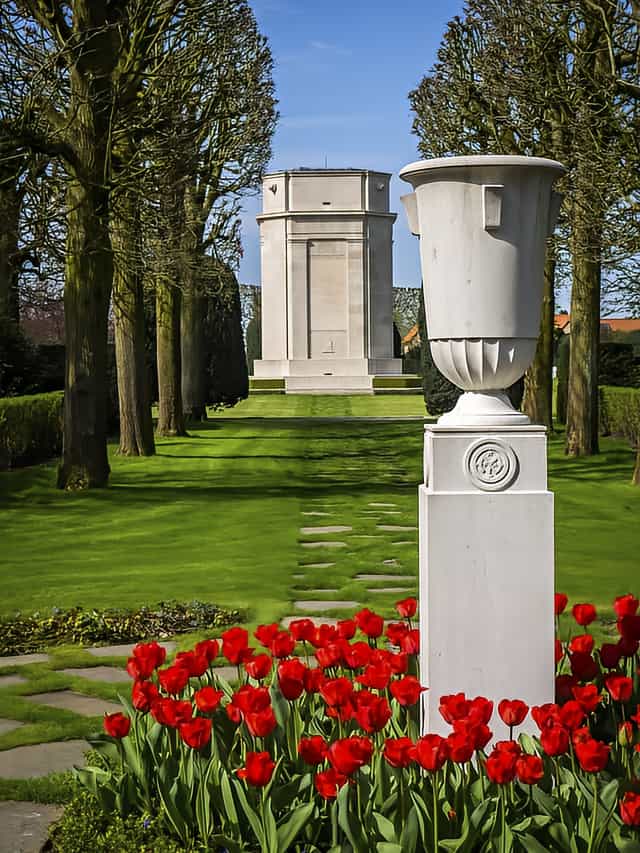 In Belgium, the In Flanders Fields Museum in Ypres, named after the poem and devoted to the First World War, is visited by numerous tourists each year. A monument commemorating the writing of the poem is located at Essex Farm Commonwealth War Graves Commission Cemetery, which is thought to have been the location of Helmer's burial and lies within the John McCrae Memorial Site.
I think back over the years to how often I've seen members of the Veterans of Foreign Wars (VFW) or American Legion handing out little red poppies. I hope when you see them next time, you will remember some of the history of this tradition and will accept a poppy with gratitude and a donation and wear it proudly in honor of a fallen patriot you knew or perhaps for the multitude you didn't know. In one of the rooms in our home, Denise and I have photos of our fathers in their military uniforms from the 1940s. Attached to each picture is a red poppy to remind us of their service, their willingness to pay the ultimate price for our freedom…and yes – for all those fallen men and women in uniform honored through In Flanders Fields.
In Flanders Fields
By John McCrae
In Flanders fields the poppies blow
Between the crosses, row on row,
That mark our place; and in the sky
The larks, still bravely singing, fly
Scarce heard amid the guns below.
We are the Dead. Short days ago
We lived, felt dawn, saw sunset glow,
Loved and were loved, and now we lie,
In Flanders fields.
Take up our quarrel with the foe:
To you from failing hands we throw
The torch; be yours to hold it high.
If ye break faith with us who die
We shall not sleep, though poppies grow
In Flanders fields.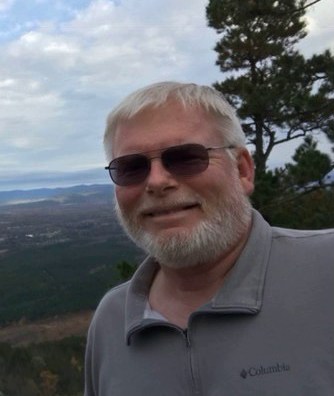 Jeff Olson, Author