Reflections From History And Faith
By Jeff Olson
With Thanksgiving Day just about here, we are very likely looking forward to turkey and dressing, giblet gravy, green bean casserole, pumpkin pie, etc.… plus some quality family time and probably even some more football and hunting.
During this special season of celebration, I think it is also very important that we include our freedom among the blessings we have to be thankful for. This was paramount to those who came before us some 400 years ago.
After an arduous and treacherous 66-day journey across the Atlantic Ocean, English separatists we know as the Pilgrims reached the coast of what is now Massachusetts after strong winds had blown them off course by hundreds of miles.
According to Edward Winslow, "Falling in with Cape Cod, which is in New England, and standing to the southward for the place we intended, we met with many dangers and mariners put back into the harbor of the Cape, which was the 11th of November, 1620 [November 21st by the calendar we use today]: Where considering winter was come, the seas dangerous, the season cold, the winds high and being well-furnished for a plantation, we entered upon discovery and settled at Plymouth: Where God please to preserve and enable us." In William Bradford's words, "Being thus arrived in a good harbor, and brought safe to land, they [Pilgrims] fell upon their knees and blessed the God of Heaven who had brought them over the vast and furious ocean, and delivered them from all the perils and miseries thereof, again to set their feet on the firm and stable earth, their proper element."
While the Pilgrims' desire for religious freedom inspired their voyage to the New World, they did not want to establish a theocracy nor merely a tolerant regime. The majority of the 102 passengers aboard the Mayflower were not separatists but were mostly sailors, debtors, and others escaping economic hardship and English law. Some of these anticipated total freedom from that law upon landing on shore, especially since they landed more than 200 miles north of their intended destination in Virginia. This led many to believe this made the contract with the Virginia Company of London null and void. For this reason and others, the Pilgrims believed that establishing a sectarian community would have been dangerous and unwise because everyone needed to be incorporated into the community in the interest of safety, sustenance, and survival. Therefore, they drew up and signed what would become known as the *Mayflower Compact* on November 21, 1620. This document was America's first foundational document of freedom and self-government, and it would influence all other constitutional instruments in America which followed. The colonists pledged to "enact, constitute and frame such just and equal Laws, Ordinances, Acts, Constitutions and Offices, from time to time, as shall be thought most meet and convenient for the general good of the Colony." After completing the document, forty-one adult males signed it and agreed that John Carver would be their governor.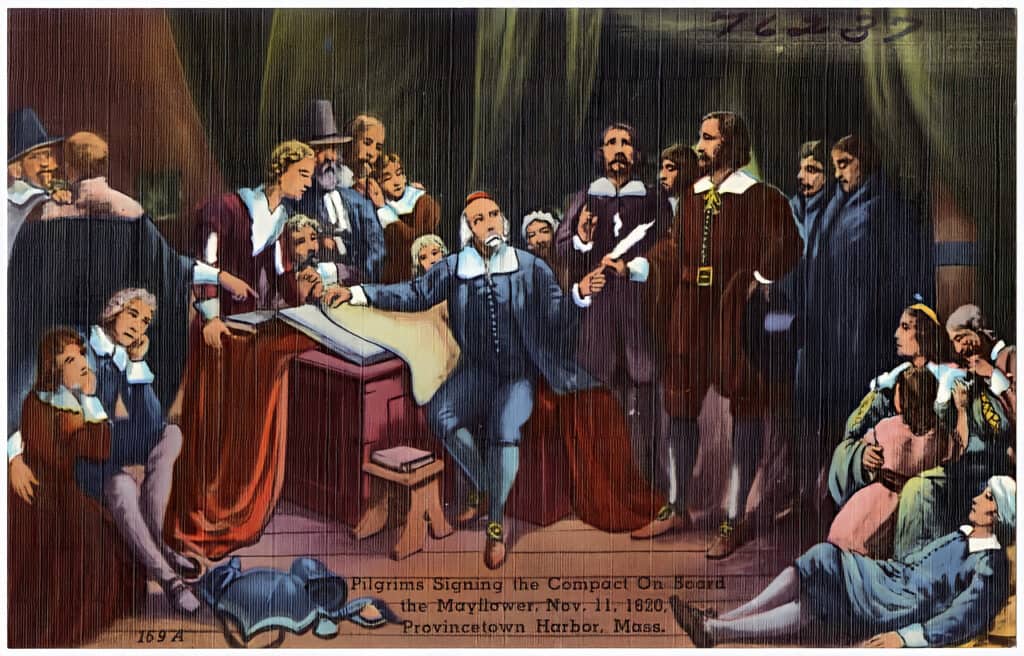 Not named the Mayflower Compact until 1793, the document was originally styled "Agreement between the Settlers at New Plymouth" and sometimes referred to as "The Plymouth Combination." Its primary importance and impact was in its purpose and in the solemn and faithful commitment of those 41 who signed it. The Pilgrims "Having undertaken for the glory of God and advancement of the Christian faith….." agreed to "covenant and combine ourselves together into a civil body politic, for our better ordering, and preservation and furtherance of the ends aforesaid…." The key word was "covenant," which was based on trust and mutual respect and expressed a binding of each member one to another and to the entire body. The reference to "ordering" would be a precursor to George Washington's later description of America as an experiment in "ordered liberty." The reference to "preservation" expressed their desire to conserve, for themselves and future generations, the foundations of their faith, values, and institutions of family, church, and community.
Barely 200 words in length, this venerable document formed the opening pages in the story of the American founding, undergirding the principles of the Founders' commitment to self-government, religious freedom, the rule of law, and the
rights of private property. And it served as a unifying document in the American canon and a model for all that was to come in establishing the institutions by which Americans would rule themselves.
Just one year later, after more than half of their community died from the effects of a harsh winter, the Plymouth community shared a three-day autumn harvest feast, one of America's first Thanksgivings, with the Wampanoag Native Americans. In a letter from Edward Winslow to a friend in England, he says: "And God be praised, we had a good increase…. Our harvest being gotten in, our governor sent four men on fowling that so we might after a special manner rejoice together….These things I thought good to let you understand… that you might on our behalf give God thanks who hath dealt so favorably with us."
What would have happened had the Pilgrims landed where they intended? We will never know, but what we do know is that their unexpected circumstances presented more uncertainties requiring a greater depth of faith and commitment for a new life. We also know that this grew into the seeds of what would become a great nation, the United States of America.
During this special season of Thanksgiving, may we find what the Pilgrims discovered through the winds of Providence as we face the unknowns of today, including those times when we find ourselves off course. May we respond with a faith that is restorative and unites us in ways that truly matter most.
Wishing each and every one of you a truly thankful Thanksgiving.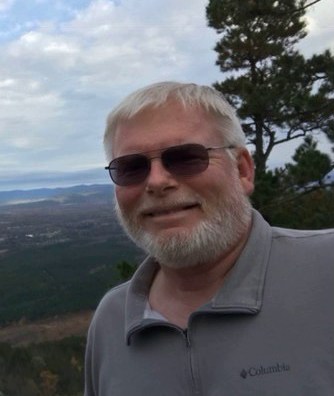 Jeff Olson, Author
Cover Image: Creator(s): Ferris, Jean Leon Gerome, 1863-1930, artist Date Created/Published: Cleveland, Ohio: The Foundation Press, Inc., c1932. Medium: 1 photomechanical print: halftone, color.