One team will be crowned a first-place winner. Will it be your team?
Hot Springs Village Parks and Recreation Department is celebrating its recreational amenities with a challenge to the community. HSV Parks and Recreation wants you to Discover, Explore, and Experience everything the department has to offer. There is a lot to enjoy!
This is a six-month challenge for fun and health. Teams will be tasked with a wide variety of old favs and new adventures, all while meeting new people and having a blast learning about HSV recreational opportunities. And to sweeten the pot, winning teams will be awarded prizes.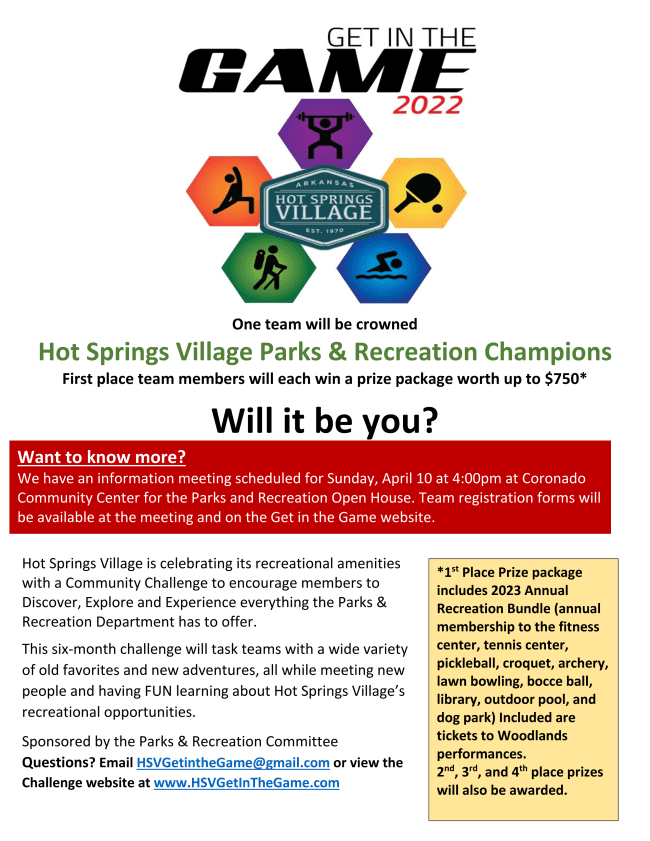 Questions? Email HSVGetinthe [email protected] or view the Challenge website at www.HSVGetInTheGame.com