By Jeff Olson
In looking back on the history of our great nation, there have been ordinary Americans who contributed in extraordinary ways to the freedom and future of our country. With some of these patriots, the extraordinary was inspired and guided by their religious faith as much or more than love of country or even survival itself. One such American is the subject of this writing.
Born the third of eleven children in a two-room log cabin on December 13, 1887, Alvin grew up a hard-working young man farming land which grew rocks much better than corn, but he was also rambunctious with quite a wild streak. Not long after one of his best friends was killed in a bar fight, York attended a revival meeting, believing that he needed to change his ways or risk suffering a fate similar to his friend. Sure enough, Alvin became a Christian in January 1915.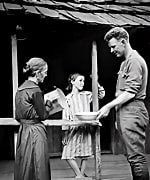 He subsequently joined the Church of Christ in Christian Union, which forbade violence and preached a strict moral code that also forbade drinking, dancing, and many forms of popular culture. An active member of the congregation, York met his future wife, Gracie Williams, through the church while also teaching Sunday school, singing in the choir, and serving as an elder.
After America entered World War I, the military draft found its way to Alvin's hometown of Pall Mall, but he initially refused to register because of his religious convictions. A coward he was not, but a hypocrite he was also not. As he later stated, "I was worried clean through. I didn't want to go and kill. I believed in my Bible." Encouraged by his pastor, Rosier Pile, Alvin applied for exemption as a conscientious objector, but his request was denied as was his appeal. With some reservations and reluctance, he registered for the draft on June 5, 1917, and reported to Camp Gordon, Georgia. However, unanswered questions remained. During a time of soul-searching back home on furlough and upon receiving insightful guidance (rooted in the Bible and American history) from two of his commanding officers, Alvin came to understand the justification and necessity of war in protecting his home, family, and way of life and in preserving the freedom to worship and serve God according to his conscience and beliefs.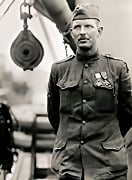 Alvin's early life in rural northern Tennessee gave him reason for and experience in becoming an excellent marksman. This skill proved very useful when the 82nd Infantry Division was sent to France to defeat the German army. One hundred four years ago, on October 8, 1918, Alvin's faith, courage, marksmanship, and resolve were put to the ultimate test in the Meuse-Argonne offensive which would become the final Allied push against Germany's forces on the Western Front. On Castle Hill (Hill 223) Alvin Cullum York silenced 35 machine guns, killed more than 20 enemy soldiers, and then almost single-handedly captured another 132. The Commander of the American Expeditionary Forces, General John J. Pershing, called Alvin, "The greatest civilian soldier of the war." Pershing presented him with America's highest award for valor, The Congressional Medal of Honor, and promoted him to Sergeant. Marshal Foch, Supreme Allied Commander said, "What York did was the greatest thing accomplished by any soldier of all the armies of Europe." France awarded him the Croix de Guerre and Legion of Honor. He also received the Croce di Guerra and War Medal from Italy. When York returned to the United States, he received a hero's welcome and a ticker-tape parade in New York City.
In York's words, "In the war the hand of God was with us. It is impossible for anyone to go through with what we did and come out without the hand of God. We didn't want money; we didn't want land; we didn't want to lose our boys over there. But we had to go into it to give our boys and young ladies a chance for peace in the days to come."
York's fame soon attracted those who wished to capitalize on it, so he was highly sought after by American businessmen, mostly in entertainment, advertising, and publishing. In all, the offers he received totaled more than one hundred thousand dollars (1.7 million in 2022 dollars), but York refused them convinced that "Uncle Sam's uniform ain't for sale." The one gift he did accept was a 400-acre farm and house donated by the Nashville Rotary in appreciation for his exceptional service to his country. The house has been maintained and is a National Historic Site which can still be toured.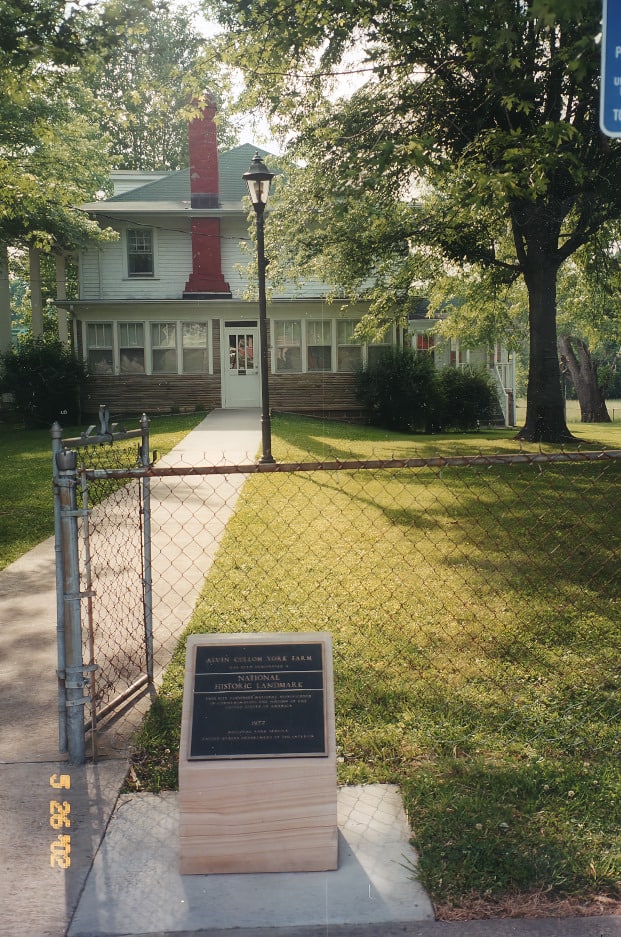 After the war, Alvin returned home where he married his sweetheart Gracie Williams (1900-1984) in June 1919 and resumed farming and serving his church. Alvin York wore the mantle of "war hero" with integrity, dignity, and humility. He dedicated the remainder of his life to raising a family (of eight children) with Gracie and championing rural education, economic development, and charitable and civic causes in his native Fentress County and the State of Tennessee. The school he founded in 1926, The York Institute, is still in operation in Jamestown.
In 1941 a motion picture about his life, Sergeant York, was released, not only exposing new generations to Alvin York but also serving as a strong patriotic and morale boost to Americans facing World War II. York attempted to re-enlist in the Army as an infantryman, but he was 54 years old, overweight, nearly diabetic, and suffering from arthritis. Though his request was denied, he was commissioned as a major in the Army Signal Corps, touring training camps and taking part in bond drives to raise funds for the war effort. Though he opposed the U.S. entry into World War II prior to Pearl Harbor, York worked to found the Tennessee State Guard in 1941, serving as colonel of the 7th Regiment and becoming a spokesperson for the Fight for Freedom Committee. The Sergeant suffered a stroke in 1954, which left him bedridden for the remainder of his life. He passed away on September 2, 1964.
Not long before his death, York said that he preferred to be remembered for what he did after the war, "for helping improve education in Tennessee, bringing in better roads, and just helping my fellow man." Today, more than a century after that day on Hill 223, Alvin York's example and legacy endure and continue to inspire generations of Tennesseans and countless other Americans, including me. Yes, he was a genuine American war hero but most important of all he was a great man.
Making the 60-mile out-of-the-way drive north of Crossville on U.S. Highway 127 to Pall Mall, Tennessee and York's home, gristmill and beloved and beautiful Valley of the Three Forks of the Wolf River I think would be a memorable experience for most anyone. It sure was for me, not once – but twice and perhaps there will be a third.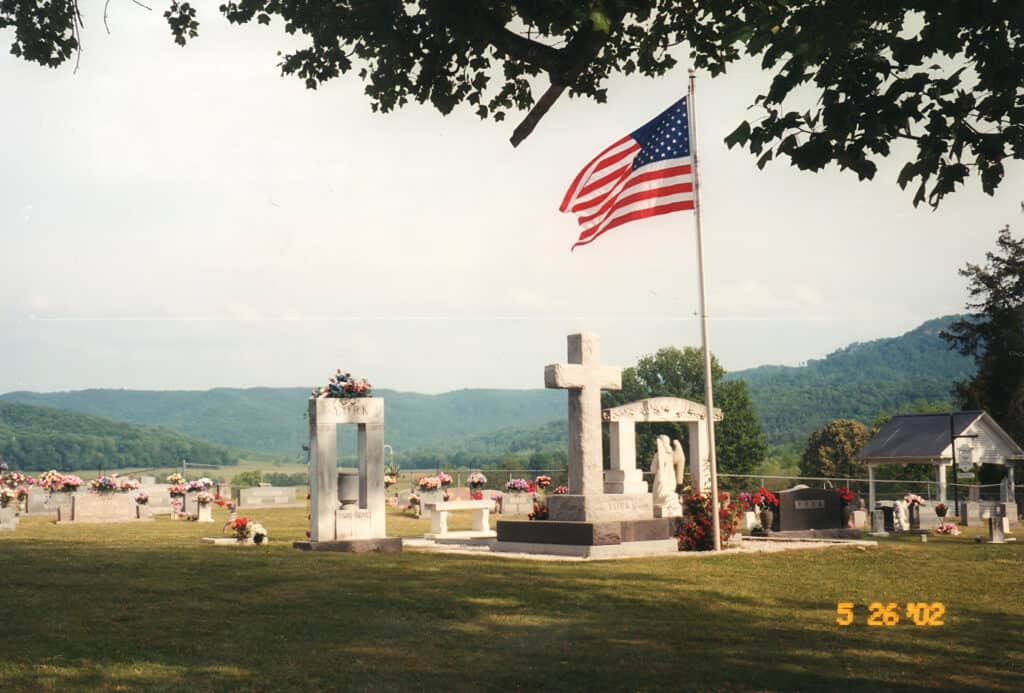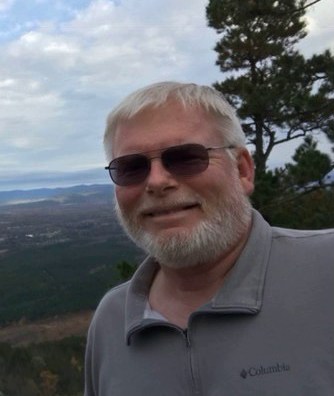 Jeff Olson, Author
Cover Image by Brent Moore shared under the (CC BY-NC 2.0) license.