Bruce Caverly shared the committee's history at the Monday, May 1, 2023, Common Property, Forestry, and Wildlife Committee Meeting. Caverly is on the HSVPOA Board, but he spoke as a resident of the Village and a former CPFW Committee Member. I missed his presentation, but I procured a copy of his PowerPoint presentation.
How the Committee Started and Developed Over 2001-2007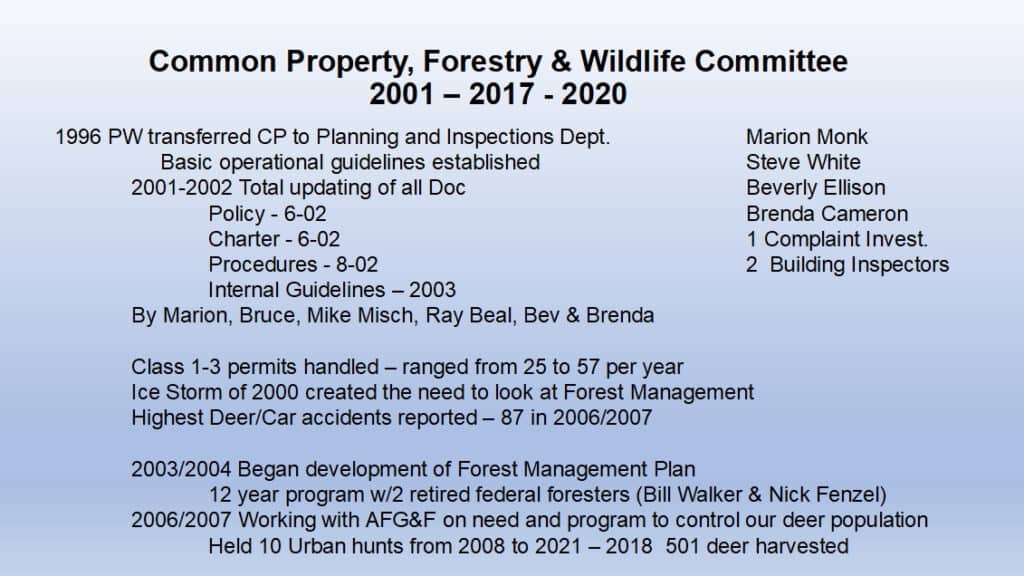 Process CPFWC Used to Handle Class 1, 2, and 3 Permits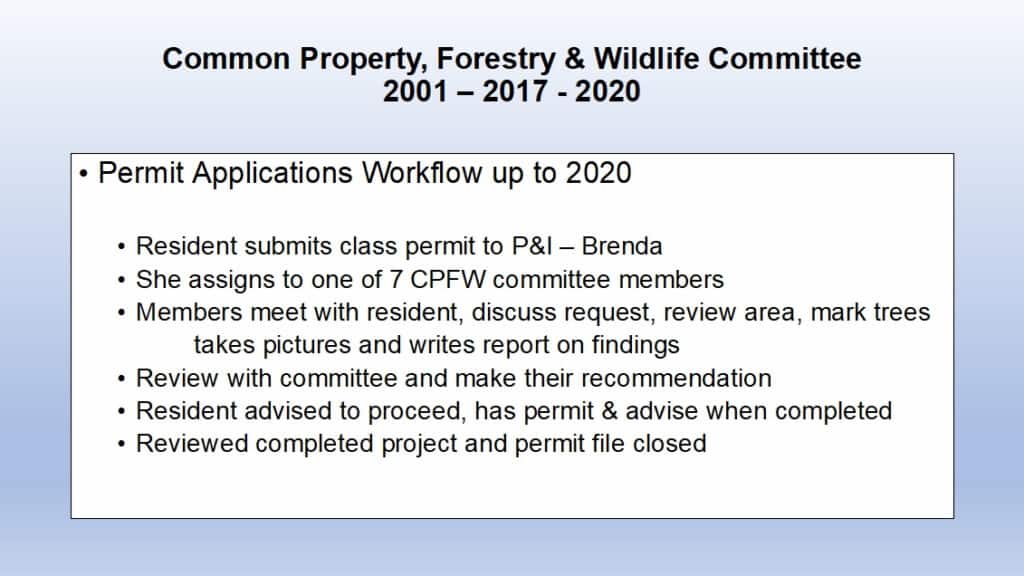 Committee Was Dissolved and Then Reinstated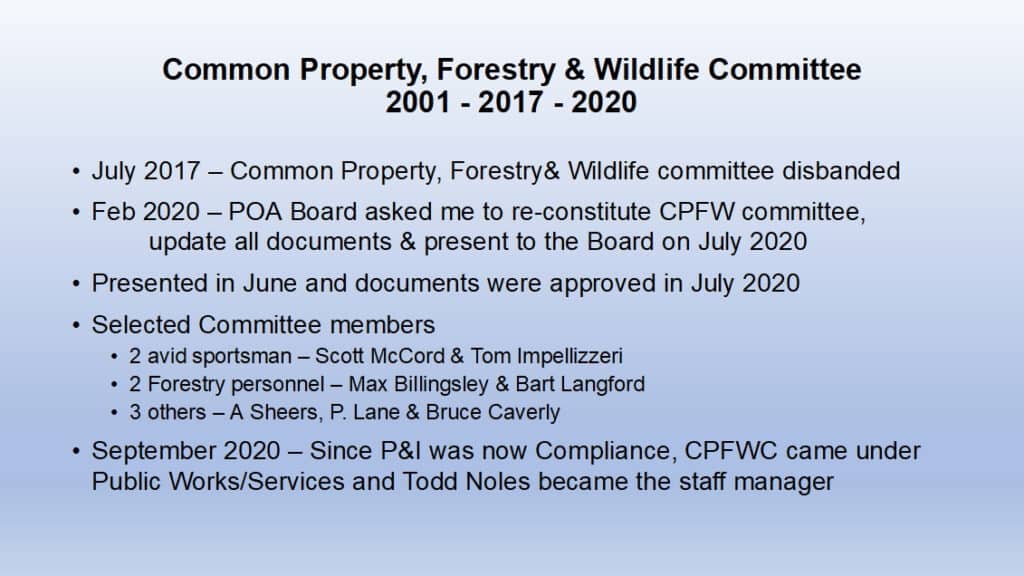 After Caverly's presentation, the committee discussed possible changes or needs going forward due to modifications of POA processes after the Committee was reinstituted in July 2020.
Report by Cheryl Dowden