Do you love comedies? Drama? Singing? Did you read fairy tales and dream as a child of becoming a prince or princess? Or maybe you thought you'd be better as a witch, evil stepmother/sister, or even a wolf?
Here's your chance to make those dreams come true – auditions are on Jan. 14 and 15, 2 p.m. at the Village United Methodist Church (200 Carmona Road) for the HSV Players' June production of Into the Woods, a popular play and movie with music and lyrics by Stephen Sondheim and based on a book by James Lapine. It was originally directed on Broadway by Lapine, with orchestrations by Jonathan Turick.
The performance will be June 22-25 – more information will be available as the date approaches.
Parts are available for teens, and adults of all ages. Special emphasis is on actors who can sing – if you have a choral background, this play is for you! Those interested can come with a 1-2 minute prepared song either a Capella or with accompaniment provided by them. Or, they can sing from the Into the Woods music cuts that are available on the Players' website.
So, what's Into the Woods all about? A childless baker and his wife set out into the woods in an attempt to lift their family's curse. On their journey, they encounter some interesting characters – Rapunzel (and her witchy "mother"), Cinderella, Jack (of Beanstalk fame), Little Red Riding Hood and other classic fairy tale characters and the family must all learn the responsibility that comes
with getting what you want.
Auditions will be for 13 female roles, 8 male roles, and some roles can be played by male or female actors. Almost all roles require singing, and since the show has very little dialogue, the Players are looking for people who can sing and act through a song.
The characters include:
Cinderella and her mother (both strong soprano roles)
Cinderella's father (ensemble singing only)
Stepmother –wicked but beautiful with good comic timing.
Lucinda and Florinda (the stepsisters)
Narrator (male or female) – this person tells the story.
Seward – the prince's assistant. Snarky little guy.
Cinderella's prince – handsome and charming (role for a tenor)
Rapunzel's prince – similar to the guy above but a bit more of a rebel (also a tenor role).
Rapunzel – (strong first soprano role)
Witch – (strong singer, able to belt out the tune)
Wolf – (another tenor role)
Little Red – (needs a strong singer)
Little Red's grandmother – feisty older woman
Baker – big acting role for a baritone – lots of singing
Baker's wife – must have comic timing and dramatic ability
Milky White – the cow. A non-singing, non-speaking role, but a definite audience favorite if done well
Snow White – minor role at end of show – can also be a bird. Non-singing
Sleeping Beauty – minor role at end of show – can also be a bird. Non-singing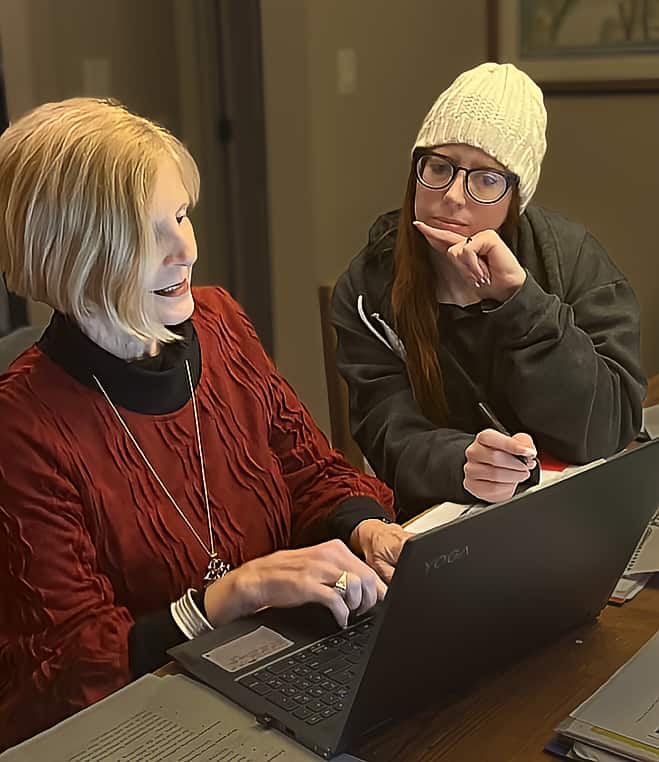 Press release from Becky McCarley Babineaux.