Sponsored by HSV Evening Lions & HSVPOA
Join us to celebrate the completion of the Lions Balboa Park project. The dedication ceremony is Saturday, May 6, at 9:00 AM. Immediately following at 10:00 AM is the 2nd annual HSV Evening Lions/HSV POA Baggo Tournament, and at 2:00 PM, enjoy a free concert by Livin' the Dream at the Balboa Pavillion. GM Kelly Hale has challenged each POA Department to assemble a team to participate in the Baggo Tournament. Adding to the festivity, there will be food trucks, door prizes, and a 50/50 raffle. Come on out and participate in a fun-filled day!
Spectators are welcome and free of charge.
About the Playground
Surrounding the playground equipment is a protective 12″ layer of sand, installed under and around each piece. The concrete cornhole toss set is yet to be installed.
About the Signage
Construction of the sign will begin in April. Below are the front and back drawings of the park sign, flagpole, Lions plaque, and lion statue.
The large stone sign will be approx 48″ X 44″, displaying six-inch etched lettering proclaiming: "BALBOA PARK." A 17″ x 14″ metal plaque listing the significant project contributors will be affixed to the back of the sign. It will be a single piece, approx.17″ X 14″. A laser etched, 8.5″ x 14″ black granite Lions Club plaque approved by the Architectural Control Committee is centered under the large stone sign, set flat into the stone base.
Bennett Brothers have donated all stone, and Fountain Lake Monument, Inc. has engraved the large stone sign at no charge. The HSV VFW and American Legion have donated the flagpole. Restoration of the concrete Lion is complete.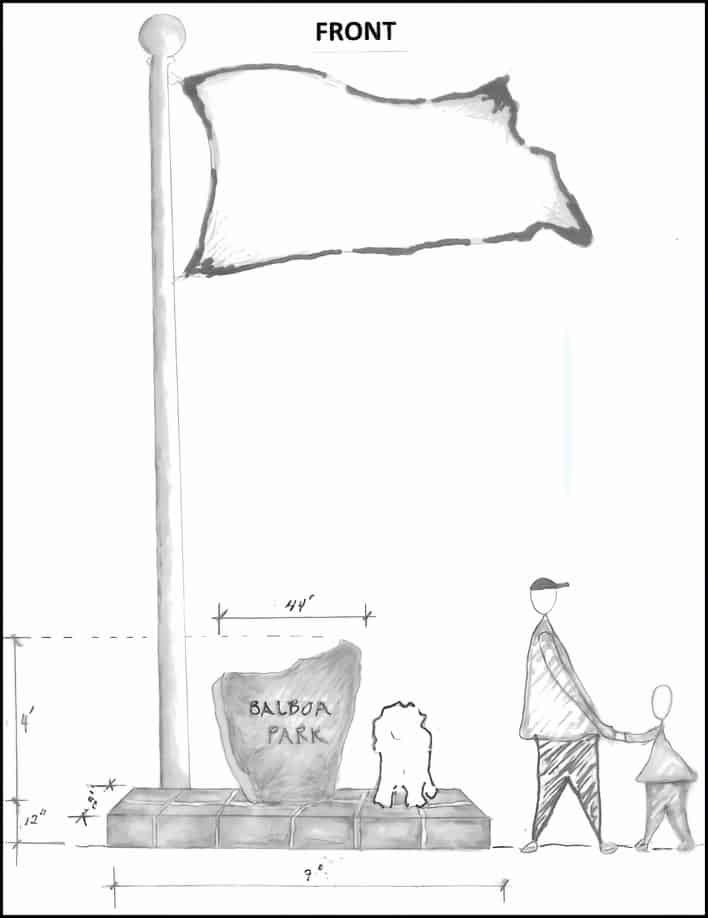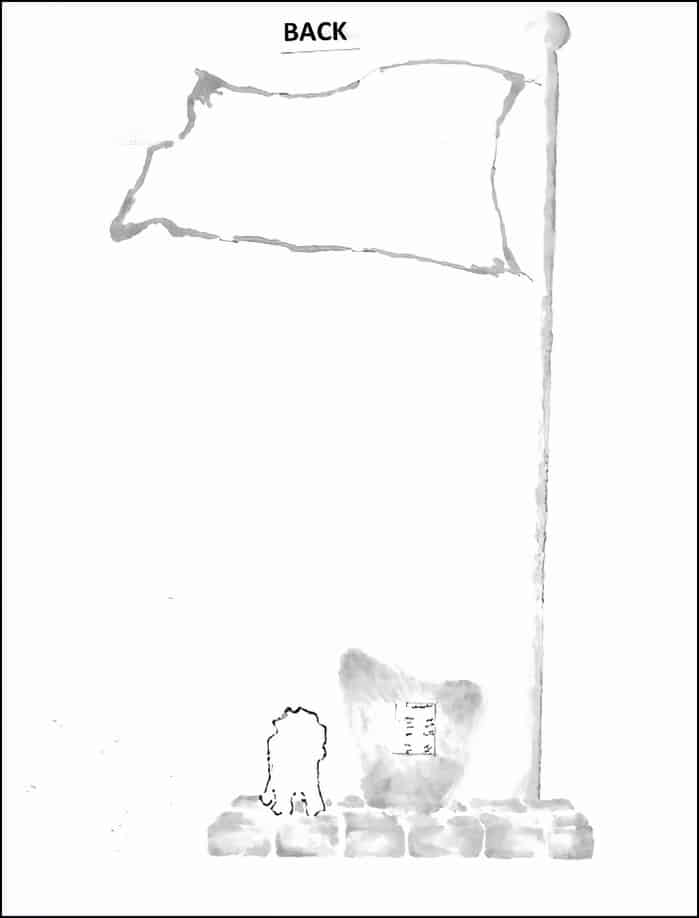 Flyer for the HSV Evening Lions Club and HSV POA Balboa Park Dedication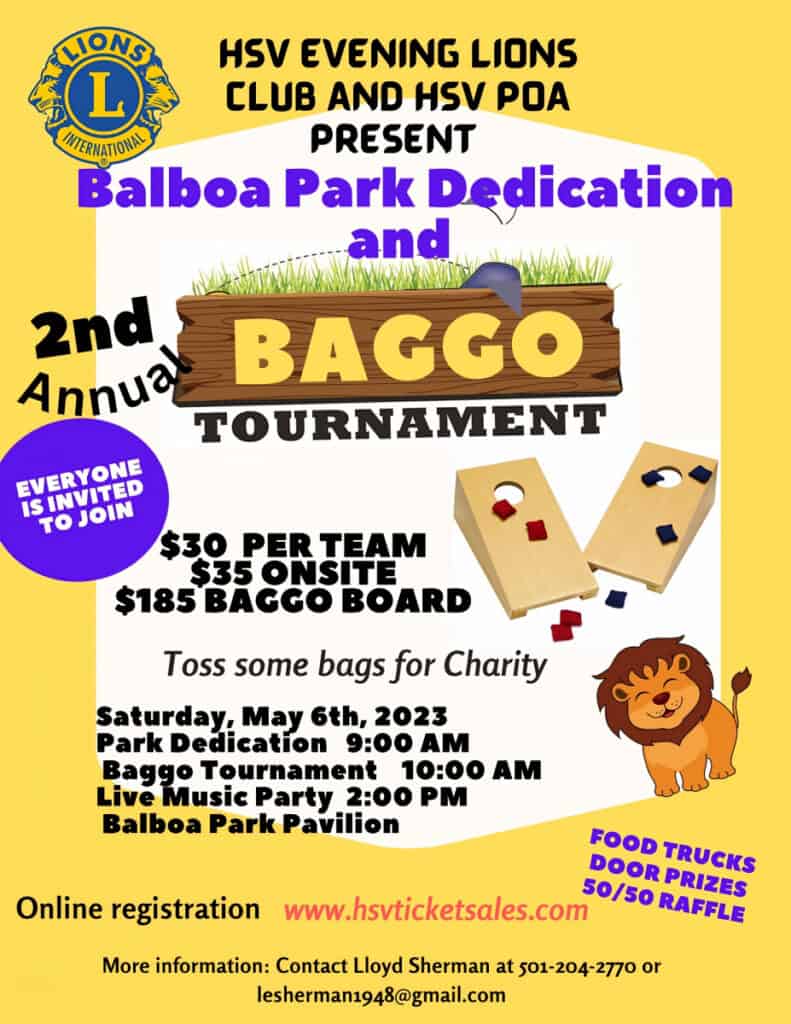 A big round of applause goes to the Hot Springs Village Evening Lions Club, General Manager Kelly Hale, Parks and Recreation Director Terry Wiley, HSV POA Board of Directors, the Architectural Control Committee, and many staff members. Also, a special thank you to the many financial contributors who helped make this dream a reality.